Encanto Park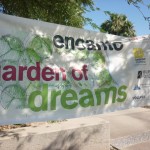 Posted on September 21st, 2011 by Eileen Brill Wagner
ASU students in the American Humanics program will see their dream come true with the ribbon-cutting ceremony for the Encanto Garden of Dreams this Friday at 8 a.m.
Posted on March 16th, 2011 by Si Robins
Encanto Park's most iconic building still thrives 75 years after being built.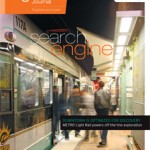 Posted on January 21st, 2011 by DPJ Staff
The second issue of DPJ magazine hits the streets of Central Phoenix on Tuesday, January 25.
Posted on May 24th, 2010 by Si Robins
A recent Arizona Republic story tells the unraveling state of Encanto Park and others like it.
Posted on April 13th, 2010 by Kenny Bump
Want a belly full of beef? Try the Classic Burger.
Posted on February 15th, 2010 by Lyle Plocher
The portion of Downtown Phoenix that the U.S. Postal Service considers the 85007 ZIP code is diverse to the max, to say the least.
Posted on August 28th, 2009 by Si Robins
As of this morning, METRO has enacted an Adopt-A-Station initiative along the light rail line.