(This is the last of a three-part series from our food editor's perspective as he explored Downtown Phoenix. Be sure to catch up with Day One and Day Two.)
Day 3: Chowhound
Sometimes you travel to sightsee, sometimes for occupational mandates, sometimes, frankly for the food. Just scratching the surface, below exist common hangouts institutionalized by their exceptional food, as well as easy gateways into Phoenix's ever-present (if not always overt) multi-cultural fabric.
Early Morning: Even traveling food nerds require caffeine, and Giant Coffee delivers. With its collection of superlative pastries and premium-sourced beans, Giant satisfies food-focused inclinations with ease.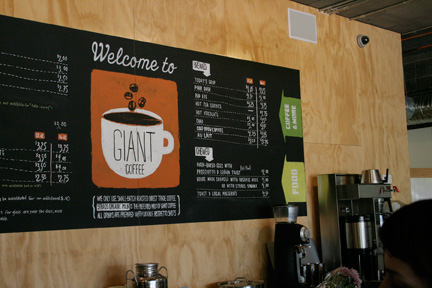 Breakfast: No breakfast in Phoenix would be complete without a visit to Matt's Big Breakfast. Destination Number One for breakfast hunters far and wide, jewel box sized Matt's eternally draws for their airy omelettes, husky waffles and varieties of ernest scrambles.
Lunch: Duo of plausible directions: Middle Eastern, or Mexican (you are in Phoenix, after all). Baiz Market, a sequestered specialty foods market that draws ardent fans from a wide radius, offers its in-house Al-Hana Restaurant for pitch-perfect pita (made daily in-house), shawarma and Middle Eastern baked goods galore. For a taste of Arizona's more pronounced food heritage, showcasing the state's most known and indigenous example of Mexican eating (often referred to as Sonoran-style) Carolina's shines. A workhorse housed in modest digs, Carolina's has served its signature red chile and homemade tortillas to crownds for over half a century.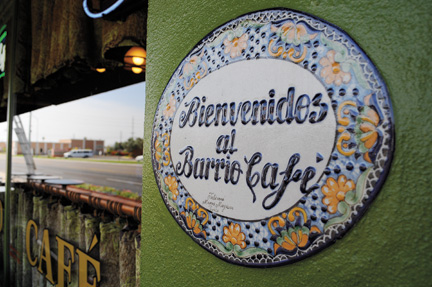 Dinner: Didn't decide on Mexican for lunch? Go Barrio Cafe for dinner. Rich, contemporary takes on regional Mexican cooking come to play at this perpetually popular Midtown outpost. From the margaritas to the mole, to the tableside guacamole and melting cochinita pibil, Barrio is a must-stop. Otherwise, cap off your food-friendly day with a meal worthy of all hyperbole. James Beard Award-winning chef Nobuo Fukuda, and his distinguished Japanese cooking cued with modern American quirks, glisten at the quaint, buzzing Downtown hotspot Nobuo at Teeter House. Up for a splurge? The reservations-only, 4-seat-only omakase (chef's choice) dining experience, chaperoned by the master technician and artist himself, is arguably one of the best meals in Phoenix.
Late-Night: Looking for something different? Try the engaging, mellow RumBar at the Breadfruit for its studious, 100-plus catalog of specialty rums, well-crafted rum-based cocktails, authentic daiquiris and mojitos built with just-squeezed citrus and natural sweeteners.
---