(Catch up with this three-part series by reading Day One)
Day Two: Taking the Town
Sometimes it feels good to get gussied up, and actually have somewhere to go. Pack your Sunday best, or your Friday night armor? These spots will guarantee that you not only find great eating and drinking, but that you also tap into Downtown Phoenix's more brassy vein; places to not only see, but yes: be seen.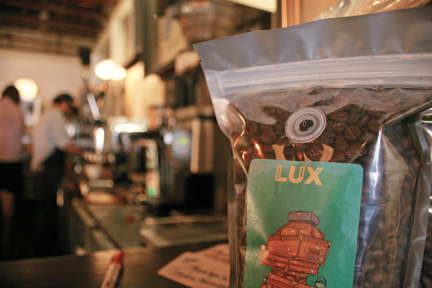 Early Morning: Though known mutually for their pulse-warming, house-roasted java, Midtown's Lux Central is also willingly understood as one of the most conspicuous coffee shops in the city. Daylight hours are eternally packed with right-brains and hungry creatives both primped and carefully disheveled.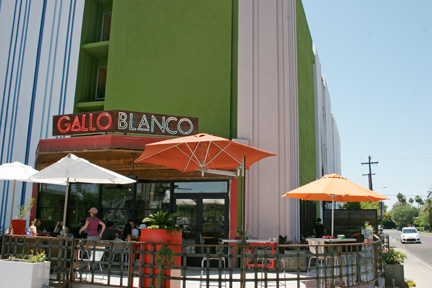 Mid-Morning: Want breakfast that won't cramp your existential desires to pounce around town? Known for wallet-friendly takes on Mexican street foods as well as traditional breakfast classics done well, Gallo Blanco Cafe, located inside Midtown's hip Clarendon Hotel, proves a hangout for locals and visitors alike looking for edible relief within snappy surroundings.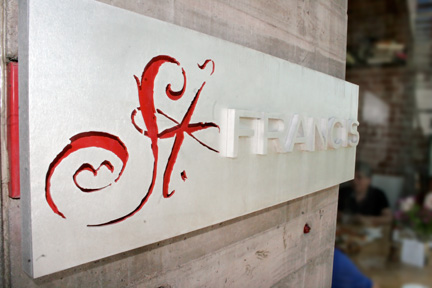 Lunch: Central Phoenix's groomed often gravitate toward St. Francis for self-conscious dining in a well-designed habitat. From power lunches to ladies lunches, St. Francis gives good face to modern American comfort foods and vamped cocktails.
Happy-Hour: Few places draw larger happy hour crowds (not to mention some of the best-looking happy hour crowds), than Postino Central. Customized bruschetta spreads have become whims of legend, and with an efficient selection of wines by the glass (or bottle), Postino Central has become a late-afternoon magnet for glossy hob-knobbers and post-work professionals dressed effortlessly well. Looking for something just as hip, but possibly a hue more masculine? Try the Vig Uptown for daily happy hour specials and creative bar food in a cool, mid-century space that impresses all persuasions.
Dinner: Snagging a table at Pizzeria Bianco is one of life's great accomplishments―especially if you've never been to Phoenix before. Plan ahead, be patient and welcome a pour at adjacent Bar Bianco while you're wait ticks by. Continually voted, baptized, shouted, "the best pizza (insert point of geography here)," Pizzeria Bianco sincerely serves glorious pizza.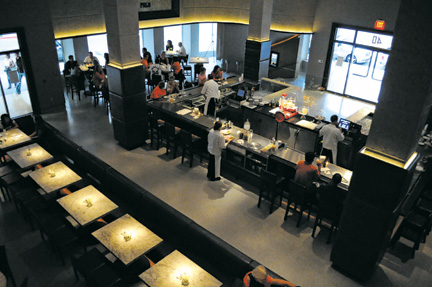 Late-Night: Downtown's in-crowd beckons come twilight at local watering holes Hanny's and the Roosevelt Tavern. Take your pick, or by all means, hit both―it can always be that type of night. Hanny's is spartan and urbane; Roosevelt Tavern brooding and low-key. The former known for well-crafted swills, the latter for its wide range of wines and brew.
---