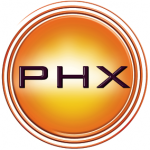 Searching. Changing. Transitional. Even hot. These were the chosen descriptions of today's Phoenix at last week's Radiate Phoenix event. The objective is to find out if these descriptions will change in the coming years.
Those interested in the future of the city of Phoenix met at Hanny's last week to mingle with city planners in attempts to gauge what will happen here over the next 40-odd years. The city is in its beginning stages of planning how to focus its efforts for the next decade and beyond. What's so special about that? This time the city is looking to the residents to find out how to focus these efforts. As expected, those in attendance had beaming, positive things to say about Phoenix along with an ever-growing list of gripes. Though much was said, some overall themes evolved throughout the night. Here is what the city of Phoenix needs to focus on in the years ahead:
Small, unique business helps to define neighborhoods. Downtown has transitioned toward this movement in recent years, but other parts of the city need to become more involved.
Continue to support the local art community. It has grown by leaps and bounds since the last city plan in 2000.
Model Phoenix after European cities, or even East Coast cities such as Washington, DC. Mid-rise structures and urban infill have created a strong sense of community in these places.
Allow Phoenix's natural elements to shine: Encourage use of city parks and canals. Civic Space Park is a great starting point for urban parkspace.
Most Phoenicians have easy access to freeways in 2009. The city must make sure plans are implemented for this to be true in 2050 as well, despite massive projected growth.
Continue to promote alternate transportation options. Light rail will grow in the coming years. METRO's bus system, paired with trolley service and various shuttle services, help people move around town. Continued additions of bike lanes on city streets are also welcomed.
Preserve Phoenix's historic districts. Growth of the city has threatened these areas in recent years.
Respect our habitat in the desert and make wise energy decisions. The Green Phoenix initiative is a starting point.
Rezoning Downtown for higher density. The residents are starting to come, but how spread out will they be?
Focus on establishing the identities of its newer neighborhoods, both near the city core and points further out.
Establish a citywide vision that is actually followed for the duration of this next general plan.
The city will spend the next few months establishing the most pressing issues to focus on for this general plan. Stay tuned to DPJ for further updates as they unfold.
Radiate Phoenix is produced by Urban Affair, publisher of DPJ.
---