Comerica Theatre has been surprising everyone this past year with the indie attack but no one, including DPJ, is complaining.
In April, it was Arcade Fire with Local Natives then Death Cab for Cutie in August and now its Bon Iver, Fleet Foxes and The Walkmen.
All on one bill? Yup, clean those glasses right off but it will still be there. All three bands play tonight for $35 to $50 a ticket which beats waiting another couple years for all three bands to come back around these parts.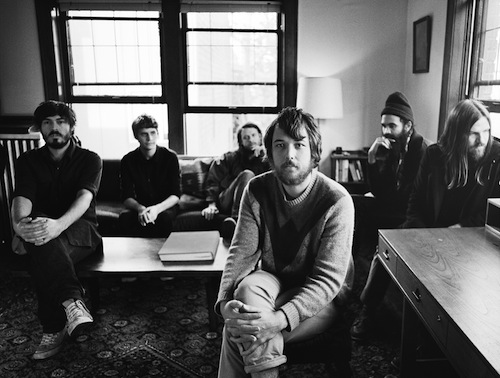 Fleet Foxes were in Arizona just a couple months ago but decided to play Tucson's Rialto Theatre. The sold-out show went beyond expectations.
The crowd went dead silent as lead singer Robin Pecknold belted out his high notes.
The band left jaws hitting the floor with their crisp, perfect hour- plus set including favorites such as "White Winter Hymnal" and "Battery Kinzie."
Expect your mind to be blown with their live vocal harmonies.
Along with Fleet Foxes, Bon Iver only has two CDs but both have not fallen short of Top 10 lists and high ratings from various music magazines and blogs.
After three years of waiting, the self-titled album was released just a couple months ago but has already proven to be a folk fan's must-have.
Each song is named after a different location or place taking you on a Justin Vernon's musical journey.
By the third song "Holocene," any listener will want to just turn everything off but the album. It is hypnotized with Vernon's high vocals and soft drumming carefully cradling his voice.
The best thing about this show is only Arizona is getting it. Not one other date on Bon Iver's tour include Fleet Foxes nor The Walkmen.
Seriously?!
So when you get on Facebook later on, make sure to rub it in all your friend's faces that you literally saw an once-in-a-lifetime show.
---