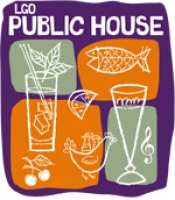 AZCentral first reported this morning that LGO Public House has backed out of its CityScape location. The modern tavern was set to open in about six weeks between Vitamin T and The Arrogant Butcher on 1st Street, but, citing ventilation issues, left the project entirely.
LGO officials claim to be considering alternative locations in Downtown Phoenix and beyond. Social media has been buzzing all day with suggested alternatives. The former PastaBAR and Circles Discs and Tapes locations (on 1st and McKinley streets and Central Avenue and McKinley Street, respectively) have been mentioned, as well as the deteriorating Knipe House on 2nd and Portland streets, which is in the processing of receiving bids to repair damage from a fire last year.
What Central Phoenix location best suits LGO? Leave your feedback in the comments section.
---