public art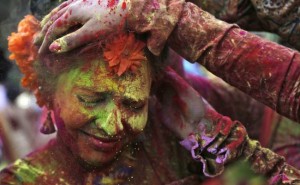 Posted on September 17th, 2015 by DPJ Staff
The festival features performances, demos and hands-on activities from a wide range of local arts and culture organizations at multiple downtown locations.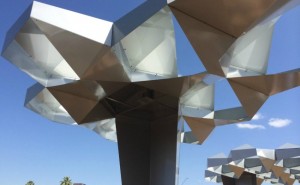 Posted on July 7th, 2015 by DPJ Staff
City officials and community members will celebrate Roosevelt Row pedestrian and bike-friendly improvements with ribbon-cutting ceremony.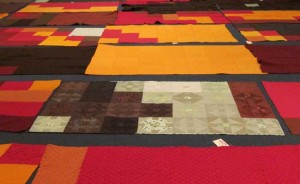 Posted on December 4th, 2013 by DPJ Staff
The work of 300 "blanketeers" will be installed and dedicated this weekend.
Posted on January 29th, 2013 by Jen Urso
Why so many artworks are being made about place.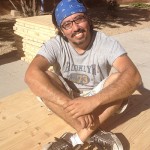 Posted on December 6th, 2012 by Jill Bernstein
Hugo Medina spearheads an ambitious public art project that invites the public the make their mark alongside a diverse array of artists.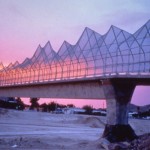 Posted on December 5th, 2012 by Jen Urso
Public art sometimes fills the spaces we don't want to think about.
Posted on December 4th, 2009 by Yuri Artibise
Amidst the new construction, public art projects and restaurant openings throughout Downtown Phoenix, one local artist made a big impact with little more than a brush, some paint and a desire to create.
Posted on March 21st, 2009 by Evan Wyloge
Downtown Phoenix's looming blue public art piece ran into another delay Thursday, adding further unintended import to the sculpture's title, Her Secret Is Patience. Construction continued…