Downtown Phoenix never fails to surprise and delight. DPJ's Live PHX series captures the moments that illustrate why we love life in our city.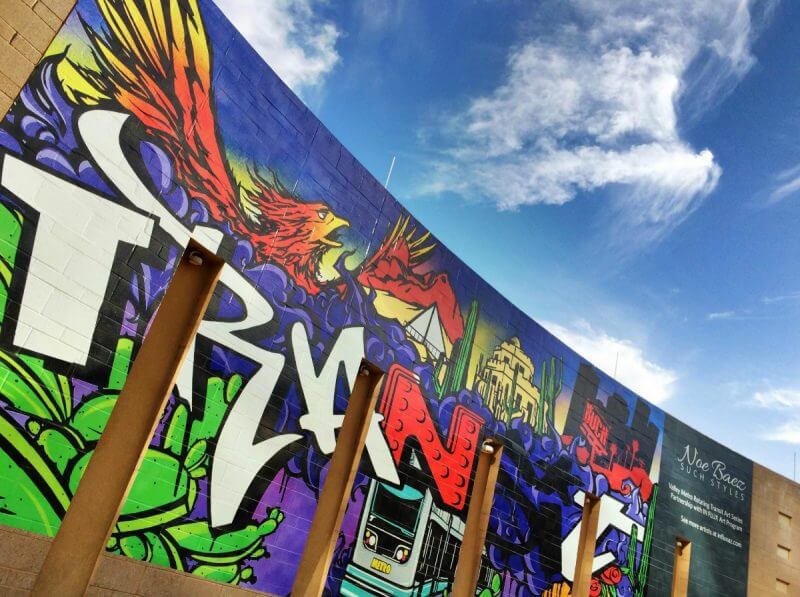 There's a new temporary public art installation at the Valley Metro light rail station at Central Avenue & Roosevelt. It's been up for less than a week but we already love "Desert city transit art & Such and City Landmarks & Such". Its rich colors and bold lines seem to reflect the tenacity of downtown Phoenix. The work, by Noe Baez, aka Such Styles, is part of a rotating transit art series partnership between Valley Metro and the IN FLUX Art Program.
Baez, an artist of over 30 years, is known for his graffiti and street art. He has been commissioned for both public and private works including Musical Instrument Museum's Hip-Hop exhibit. Most recently, Baez was commissioned to create five site-specific mural pieces for the forthcoming downtown Phoenix infill development Proxy333.
Photo by Lauren Potter


---