Wire* — In honor of War Veterans, Honoring Arizona's Veterans is recognizing them this year with the 2017 Phoenix Veterans' Day Parade theme: Silent Sacrifice, Honoring our Cold War Veterans.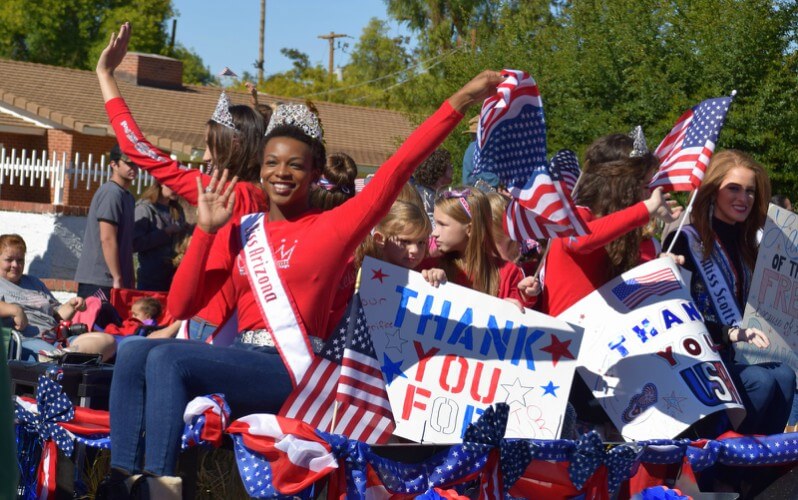 The Cold War (1945–1991) refers to the period of tension between the United States (U.S.), its allies and the Soviet bloc from the end of World War II in 1945 until the collapse of the Soviet Union (USSR) in the 1990s. After the end of World War II, the U.S. and other democratic Western nations, believed previously occupied countries ought to be given the opportunity to hold free elections to form their new governments. This was a point of contention between the U.S. and the USSR, and a major fear of the outcome of the Cold War was nuclear war.
The term "cold" is used because there was no large-scale fighting directly between the two sides involved in the conflict. The Cold War never resulted in direct military conflict between the U.S. and the Soviet Union, but was marked by economic competition, a nuclear arms race, military tension, and proxy wars.
Although there is no specific breakdown for Cold War veterans, there were 181,361 peacetime veterans, according to the latest figures.
"Our Cold War Veterans service meant long tours of duty on submarines, efforts to keep ahead of the Russians in the nuclear arms race, and tracking of ship and submarine movements around the globe to obtain peace through deterrence. It was a unique time in our country and we're grateful to those men and women who volunteered to serve to defend us," said Aaron Dudney, President of Honoring Arizona's Veterans.
On Veterans Day (11/11) Honoring Arizona's Veterans (HAV) pays tribute to our military and veterans by hosting the Phoenix Veterans Day Parade at 11 a.m. on the streets of Phoenix. The parade typically boasts more than 100 entries, featuring patriotic floats, high school marching bands, JROTC marching units, color guards, Veterans Service Organizations, animals, novelty units and much, much more.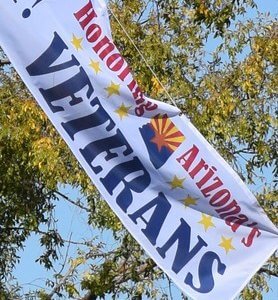 The parade is designed to commemorate and honor our veterans and to educate Americans about the service and sacrifices our veterans have made to protect our freedoms.
If you go:
Who: Honoring War Veterans, those who served from WWl to present.
What: Phoenix Veterans Day Parade, presented by Honoring Arizona's Veterans
When: Veterans Day, November 11 at 11 a.m.
Where: Parade route runs southbound on Central Avenue starting at Montebello, turns east onto Camelback Road and then south on 7th Street, ending at Indian School Road.
*DPJ's Wire series delivers news and information straight from trusted sources without translation.
---