DPJ's Wire series delivers news and information straight from the source without translation.
Join Hercules and Arizona Opera on an epic quest, fighting legions of supernatural monsters in the underworld with Hercules vs Vampires. Live, on-stage singers, orchestra and conductor synchronize a newly-composed score from Patrick Morganelli with the 1961 film Hercules in the Haunted World, a fine sword-and-sandal tribute to mythology.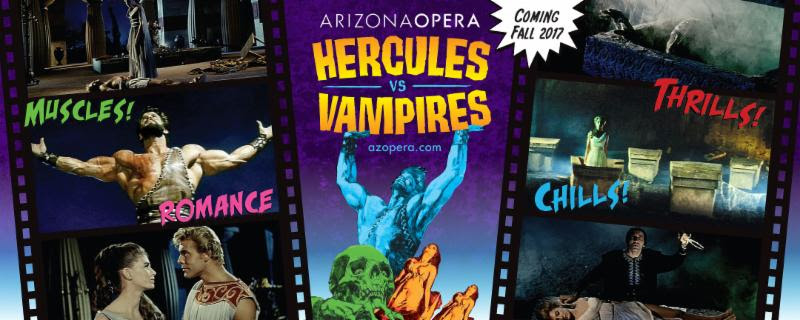 Hercules vs Vampires comes to Phoenix's Symphony Hall (75 N. 2nd St.) on Saturday, October 21 at 7:30 p.m. and Sunday, October 22 at 2 p.m. Tickets are $25, $35 and $45 and on-sale at www.azopera.org or by calling 602-266-7464.
In 74 minutes of non-stop action and live music (perfect for all ages) this iconic Italian B-movie adventure — also titled Ercole al centro della terra, or Hercules in the Center of the Earth — features Mr. Universe bodybuilding champion Reg Park as the hero Hercules and legendary actor Christopher Lee as his evil nemesis, directed by Mario Bava. Singers and musicians dressed in black will perform the score on stage beneath a big-screen projection of the film, synchronizing the live performance with the movie in real time.
"It'll appear as though the voices of the singers are coming out of the characters on the screen," says composer Patrick Morganelli, whose score has been performed by Opera Theater Oregon, North Carolina Opera and Los Angeles Opera. Morganelli used his extensive experience writing film soundtracks to meticulously rewrite and adapt the story with careful consideration of each syllable. "Getting the vocal lines to match the mouth movements of the actors was really very complicated," he adds. "Visually, the movie is still the centerpiece of the production."
Vocalists include Jarrett Porter — lauded by Opera News for his "imposing baritone" — as Hercules, tenors Anthony Ciaramitaro and Paul Nicosia as his questing companions Theseus and Telemachus respectively, sopranos Lacy Sauter and Katrina Galka singing multiple roles, mezzo-soprano Stephanie Sanchez as Persephone, bass Brent Michael Smith as Procrustes, and bass-baritone Zachary Owen as the diabolical Lycos.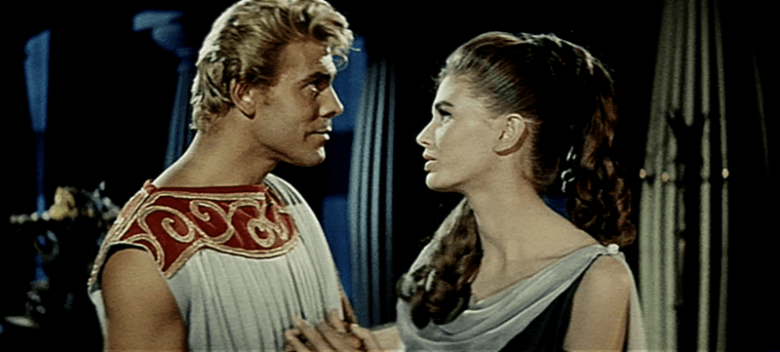 Shawn Galvin, Curator of New Music Raleigh, conducts the Arizona Opera Orchestra and bears the responsibility of coordinating the singers and the musicians with the film. "It's on a razor's edge," says Galvin, "but I think you'll be impressed at how Patrick has made this into a compelling musical event, so seamless with the video."
"I'm a firm believer in opera as entertainment," says composer Morganelli. "The story is definitely operatic in scope, with love, sacrifice, hatred, vengeance, jealousy…it really runs the gamut."
Come early for fabulous pre-show fun — doors open one hour prior to curtain. Guests can test their strength at the Hercules Photo Booth, sip on a cocktail designed for thirsty bloodsuckers, wear their finest togas, capes, fangs or campy '60s attire for the costume contest, enjoy popcorn and prizes, and groove to the psychedelic underworld sounds of DJ Procrustes.
Arizona Opera's production of Hercules vs Vampires is generously sponsored by APS and the J. W. Kieckhefer Foundation. Additional support is provided by Dr. Judith G. Wolf and Nancy Foster.
Purchase tickets and find more information about Arizona Opera's production of Hercules vs Vampires here.
All photos courtesy of Arizona Opera.
---