In DPJ's Street Style PHX series, Kammie Kobyleski hits the streets in search of the looks that define our city style.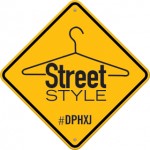 "The major payoff to cultivating your signature style is the confidence you feel because your look says it all: "This is who I am."" ~Rachel Zoe
If "membership has its privileges," then I'm one lucky style blogger/reporter/girl-on-the-street-beat. On Saturday April 2, I was granted "VIP Media Access" to a behind the scenes, private showcase of the 50 Years of Fashion at the Phoenix Art Museum.
The Phoenix Art Museum website describes the exhibit as "Featuring more than 50 works drawn from across the history of fashion, this exhibition highlights masterworks and milestones of the permanent collection. Providing insight into how the treasures of the collection were acquired and formed an internationally respected fashion archive, this exhibition will feature a roster of world-class designers including Alexander McQueen, Yves Saint Laurent, Balenciaga and Chanel alongside stunning historical works." In a nutshell – it's AMAZING.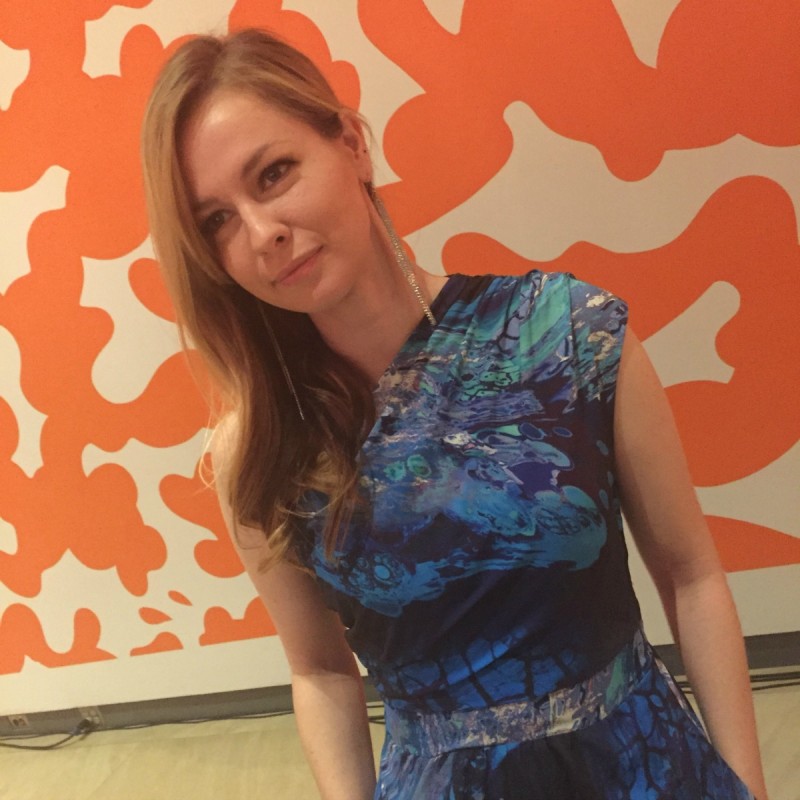 How does this week's Street Style Muse enter the picture? Well after I chatted up Bob Mackie, and discussed all things art and fashion with Ruben & Isabel Toledo (no big deal,) I mixed and mingled among some of the brightest shining stars of Phoenix's fashion forward. Among the crowd I spotted this gorgeous woman wearing an equally stunning dress…turns out, she designed it. Meet Tabitha Sillin, creator, designer, and head boss babe over at Silllin Inc., her edgy, minimal, and modern fashion label.
Name
Tabitha Sillin
Occupation
Fashion Designer/Business Owner, Sillin Inc.
What part of PHX do you live?
I live in Gilbert, AZ, but I'm planning to move closer to Tempe/Mesa area, as that is where we are moving our new office! Yay! I need to be closer to the city. Suburbia is trying to kill me.
Where are you from originally?
I am originally from Mesa, but when I was 17 I moved to California for a decade to pursue fashion school, and I worked in the industry for that time.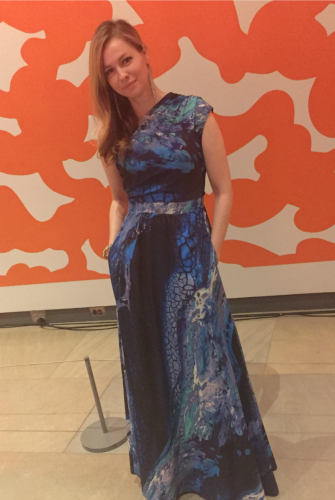 If you could raid one style icon's closet, who would it be? Why are you drawn to their style?
Rachel Zoe. She is my style icon hoarding hero. I remember watching an episode a long time ago of her TV show, and it showed her closet. A fashion pack rat's dream! Love. She had a lot of vintage clothing, which I am a sucker for. I would steal her closet and make it mine. Except it's illegal, so I probably won't. Probably.
What are your favorite places in PHX to shop? Online? Brands?
It's so hard to justify shopping when I make so many clothes! But when I do shop I love Guess. Especially for their shoes. I love Rock & Republic jeans. Kenneth Cole is a favorite too.  If I was a millionaire I would live in Alexander Wang. I have a very eclectic style.
How has living in PHX influenced or changed your style?
WELL, it's a little hard living in PHX because I LOVE me some outerwear. But I have a tendency to make more flowy clothing, not really tighter fits, because I love the comfort and breathability, especially in the summer months. But honestly, I live in leggings. I have a bunch of kids so my default outfit is a long top with leggings. That's also why I design a lot.  I like to look like I'm wearing pants, without actually wearing pants. It's marvelous. I'm currently digging a pair of metallic gold flats. I have two necklaces I usually wear, one my father gave me when I moved away from home, and the other my son bought me for my birthday when he was two. It says mom and has a butterfly on it. He is very proud that i wear it all the time.
What are you wearing? Clothes, jewelry, shoes, etc.
The Janice Dress from my Spring 2016 line at Sillininc.com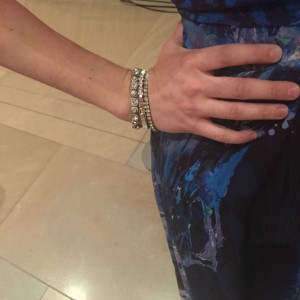 My bling bracelets- just a bunch of sparkly bracelets thrown together for some shine. Not sure where they are from. And I love these long earrings with this dress, they add sparkle and shine, without being overwhelming.
Wearing my barbie shoes too! I love them. They look like Barbie's generic black pumps, hence the name. I love them. I didn't paint my toenails so it was very important to hide them. Crucial, actually, with the state they were in.

As the style blogger/reporter/girl-on-the-street-beat for DPJ, I'm always on the lookout for examples of unique and fashionable Phoenicians. To say I have a small fashion-girl crush on Tabitha is an understatement. She's a bright light, shining in this desert landscape, and I'm lucky for spotting her. Thanks for sharing your savvy style Tabitha, it's been a pleasure meeting you!
Photos by Kammie Kobyleski.

---