In DPJ's Street Style PHX series, Kammie Kobyleski hits the streets in search of the looks that define our city style.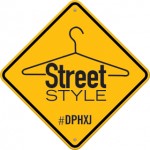 "A girl should be two things: classy and fabulous." ~ Coco Chanel
Sunday funday in downtown Phoenix is no joke, kids. This town partakes in brunching, lunching and day drinking on Sunday's like it's a full-time job. My Sunday found me at everyone's favorite mixed-use-food-beverage-yoga-meeting space south of Roosevelt, DeSoto Central Market. There I was, minding my own business, sipping on a Biltmore Blonde (thank you, Phoenix Ale Brewery) and in she walked. Ms. Thang. Otherwise known as Crystal Dee. I tossed a "be right back" to my friend and was off to ask Crystal the Q&A: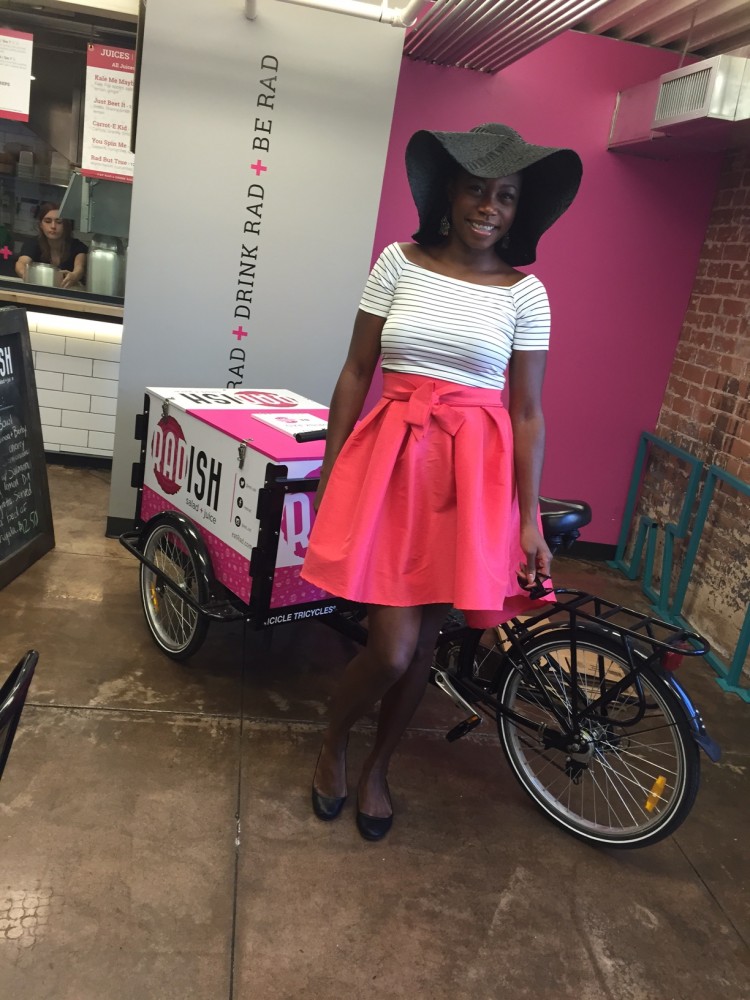 Name
Crystal Dee
Occupation
Co-Founder, Femininity Coach, and Matchmaker for Honest Intelligent Men Matchmaking and Speed Dating Services
Where in PHX do you live?
My mother lives in Surprise. I visit her at least four times a year. I currently live in Atlanta, Georgia.
Where are you from originally?
I'm originally from Tacoma, Washington.
If you could raid a one style icon's closet, who would it be? Why are you drawn to their style?
I would love to raid actress Kerry Washington's closet. She loves vivid colors and fit and flare dresses as much as I do.
What are your favorite places in PHX to shop? Online? Brands?
I love to spend my Saturday mornings thrifting. The girls and I get together and hit Goodwill and any other consignment boutiques we can find. My proudest style moment is putting together an entire look for less than $20, like I did Sunday. Urban Outfitters is a great staple, so are trendy stores like Forever 21, H&M, and Q. Oh, I can't forget Ross Dress for Less! I've purchased 20 or more chic, sexy, and professional shift dresses from Ross. Rent the Runway is my go-to for formal events.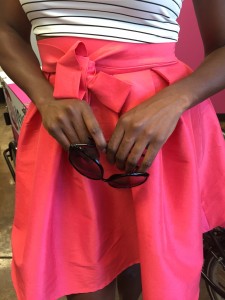 How has living in PHX influenced or changed your style?
I don't live here, but I always get excited when visiting my family during the winter. I can wear all of the outfits I loved during the summer months in Georgia.
What are you wearing? Clothes, jewelry, shoes, etc.
Black wide brimmed hat from Target
Crop top from Forever 21
High waist fit and flare skirt- Q
Kudos ATL and thank you for allowing this beautiful bird to grace our fair city on occasion. We think Crystal's street style is pretty freaking fabulous.
Photos by Kammie Kobyleski

---