In DPJ's Street Style PHX series, Kammie Kobyleski hits the streets in search of the looks that define our city style.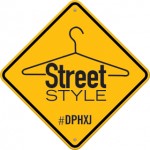 "In a world full of trends, I want to remain a classic." ~Iman
Team DPJ was out grabbing caffeinated beverages at Songbird Coffee House recently and spotted this week's Street Style muse.
I love it when the team spots random acts of Street Style and simply snaps the pictures in the moment. I'm left with the fun part – following up and learning the story behind our subject. So, without further ado…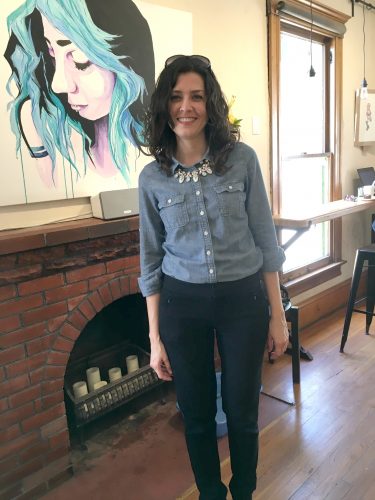 Name
Clarisa del Castillo
Occupation
Architect
What part of PHX do you live?
North Encanto
Where are you from originally?
Mexico
If you could raid a one style icon's closet who would it be? Why are you drawn to their style?
I don't really follow fashion icons, I follow architecture (I probably shouldn't say this in a fashion blog). Well, the basics of design is applicable to all design disciplines, I just look for visual composition on what I wear.
What are your favorite places in PHX to shop? Online? Brands?
I usually shop online from different brands, one that I always fall back on is Anthropologie, I love that they have an array of eclectic style clothing from different designers that I can mix with other brands; I like shopping local designers who have unique pieces that can't be found everywhere.
For jewelry I tend to look for designers whose designs are unique and use different materials, not exactly as what I'm wearing right now though; a great place for unique jewelry is the store at the Museums of Modern Art, I can always find something there.
How has living in PHX influenced or changed your style?
Phoenix seems to be more laid back and less formal than other cities, which allows me to be more creative when I dress for work, I can mix basics and add some edge or spark into the mix without feeling overdressed.
What are you wearing? Clothes, jewelry, shoes, etc.
I'm wearing work clothes, basic black pants from BR, shirt and necklace from J.Crew, and Nine West shoes.
We appreciate Clarisa's classic and savvy style, and passion for architecture. With the recent passing of architectural wonder woman, Zaha Hadid – I've seen many of her designs for the first time – it's clear fashion does take cues from architecture, as great design principles are evident all around us.
Photo by Courtney McCune. Art in photo by Hannah Bachinski.

---