We invite you to join us for December's RadiatePHX, a monthly networking event co-hosted by Downtown Phoenix Journal, Downtown Phoenix, Inc. and the Phoenix Community Alliance.

Where do Holiday Spirit and Entrepreneurial Spirit intersect?
At RadiatePHX's Valley Biz Ball Dec. 15.
The December installment of our monthly networking event toasts Valley business leaders in the best way we know how: with one giant holiday party.
We're celebrating our thriving entrepreneurial ecosystem and an incredible year of economic development with an evening of high fives–plus complimentary appetizers and craft beer from New Belgium Brewing–at Stand Up Live in the heart of Downtown Phoenix.
Downtown Phoenix Inc. and its affiliates have joined forces with #yesphx, Arizona Business Incubation Association, Co+Hoots Foundation, Greater Phoenix Economic Council, the Phoenix Community and Economic Development Department, Phoenix Startup Week, and Seed Spot to host what promises to be a festive and inspirational evening.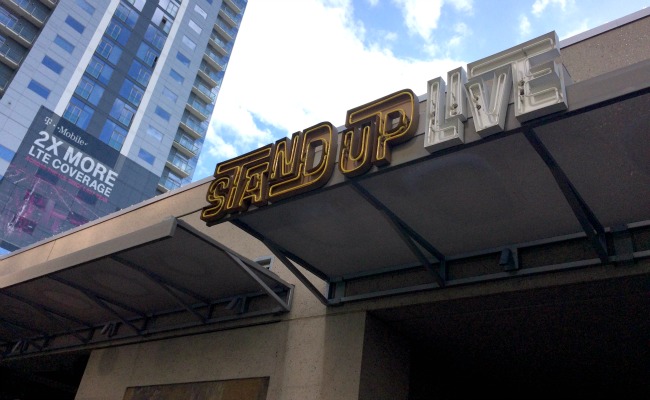 Featured speakers include Vice Mayor Daniel Valenzuela (Councilman, District 5), Jonathan Cottrell (Instigator, #yesphx) and Matt Komen (Talent Booker and Marketing Director, Stand Up Live), and we couldn't put this party on without our gracious sponsors at Stand Up Live and New Belgium Brewing Company.
Join us! (Ugly sweaters, optional.)
What: RadiatePHX
When: Tuesday, December 15, 5-8 p.m. (program begins at 6 p.m.)
Where: Stand Up Live at CityScape Phoenix (50 W. Jefferson St., Suite 200)
Cost: FREE, with complimentary nibbles and craft beer samples from New Belgium Brewing Company (+ cash bar)
Parking: 3-hour validation available for both CityScape parking garages
RSVP: RadiatePHX December: Valley Biz Ball
---