In DPJ's Street Style PHX series, Kammie Kobyleski hits the streets in search of the looks that define our city style.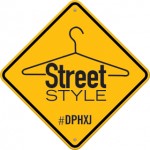 "To me, clothing is a form of self-expression – there are hints about who you are in what you wear." -Marc Jacobs
It seems that our Phoenix weather has finally taken a (subtle) nosedive, and we all know what that means around here. Bring out the sweaters and boots!  Growing up in the midwest, I wouldn't have thought to grab my boots out of the closet or cuddle up in cable knit when temps were still in the 80's, but here in Phoenix? Bring it.
The cooler October temps found me jonesing for an outdoor patio and a glass of wine, so I headed over to check out  The Coronado (formerly The Coronado Cafe and Urban Vine) to see what new stuff was cooking up in the 'hood. Happy hour lasts till 7:00 p.m. so I was able to sneak in an order for a glass of wine and snack (the fried guac is a tasty treat) and grabbed a seat out on the patio just as a darling four legged friend rolled up next to me, with his equally adorable owner, Calvin.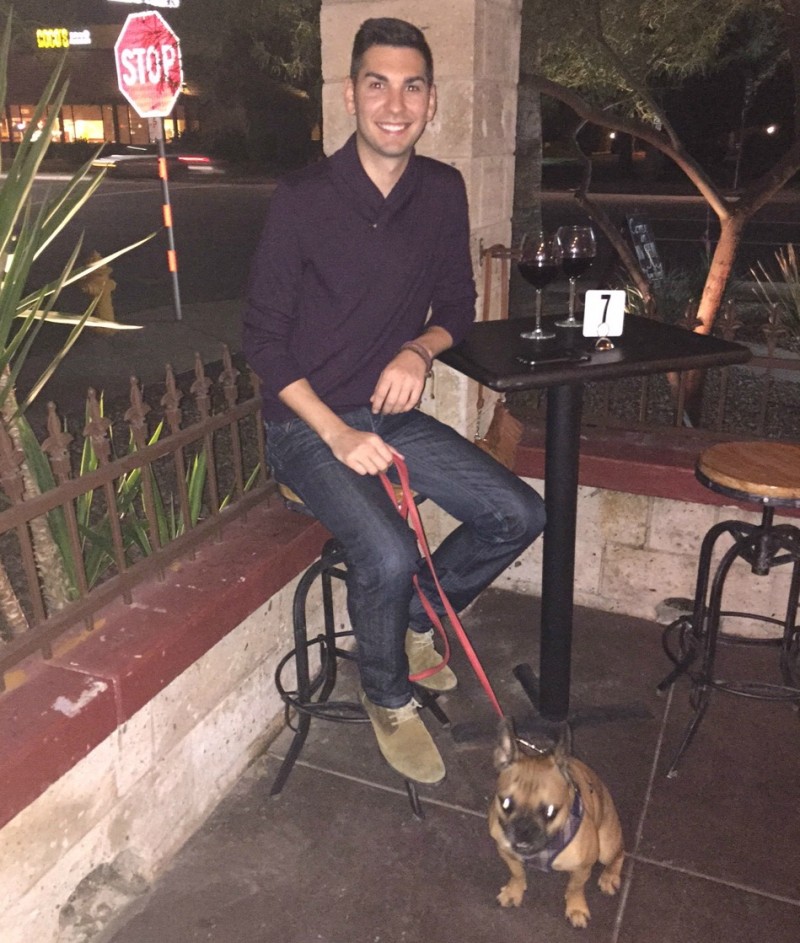 What's your name?
Calvin Bovee
What's your occupation?
Employer Relations Coordinator at W. P. Carey School of Business, ASU
Where in PHX do you live?
Coronado Historic District
Where are you from originally?
True Midwestern – born and raised in Wisconsin. Attended ASU for college and left for five years before coming back. Spent some time in Washington, D.C. and Portland, OR.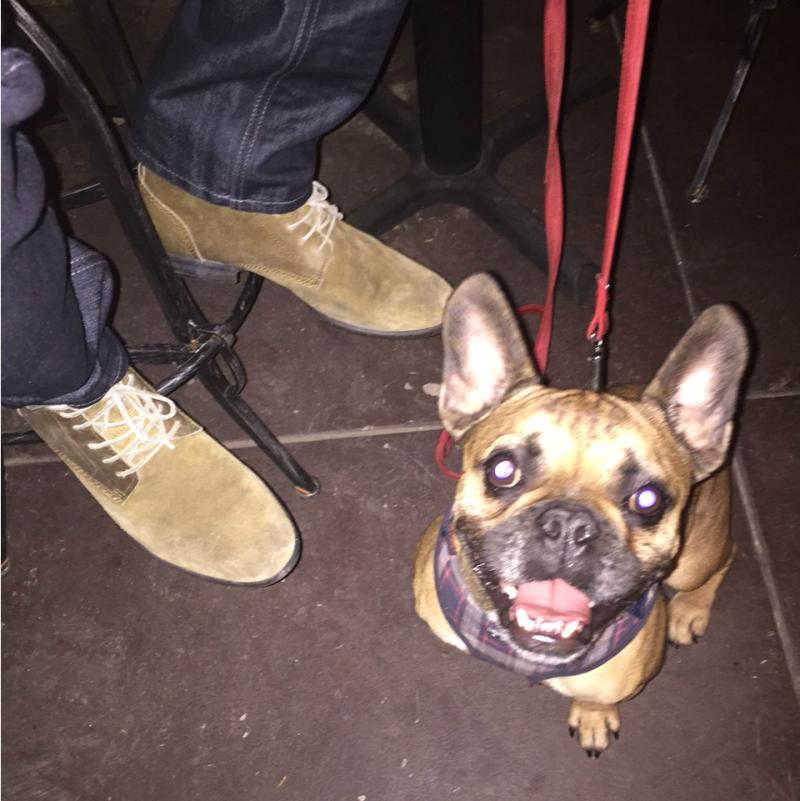 If you could raid one style icons closet who would it be? Why are you drawn to their style?
Johnny Depp. I love his bohemian chic style. Often times you will see him wearing scarves and other accessories to create a look that is unique but not over the top. It's not trying too hard like you often see with some other celebrities.
What are your favorite places in PHX to shop? Online? Brands?
Nordstrom Rack is my go-to since they have a large variety of brands and styles at affordable prices. Because I also love to find pieces that are unique and not mass-produced, Brooklyn Industries is one of my favorites. They only have a few storefront locations in the U.S., but their online store is great and usually has sales. Another favorite is Jack Spade, again because of its limited quantity.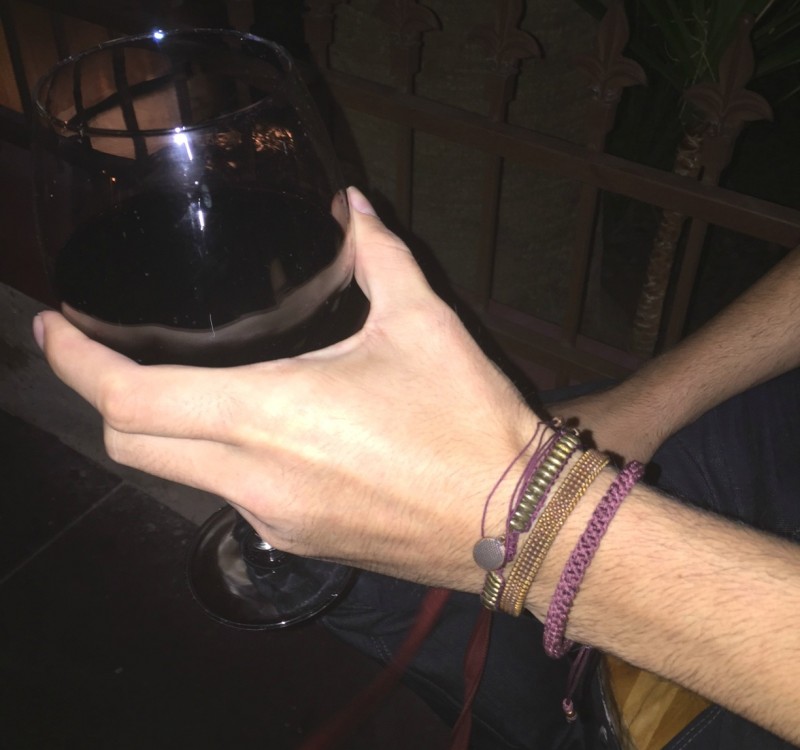 How has living in PHX influenced or changed your style?
Phoenix (and Portland & DC) have taught me the importance of layering. When you leave the house in the morning and plan on being gone all day, layers help change up your daytime look to evening and also help with the varying temperatures.
What are you wearing? Clothes, jewelry, shoes, etc.
Sweater: Banana Republic
Jeans: Guess
Shoes: Diesel
Bracelets: Scotch & Soda
Dog: Chester (French Bulldog)
Note to all the fellas out there – dogs are ALWAYS in season as a cute accessory. Fastest way to get someone to talk to you? Bring a furry companion!
Photos by Kammie Kobyleski.

---