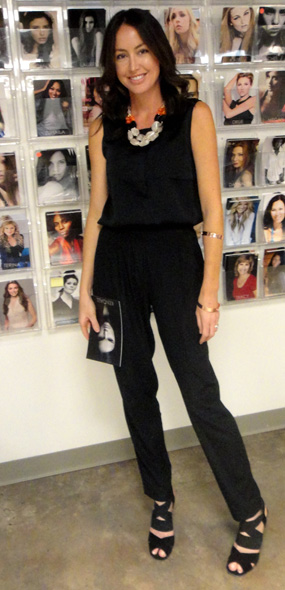 It's not often a young girl starts off as a fashion model and ends up owning a modeling agency.
Terri Camberlango signed with the Robert Black Agency as a 14-year-old girl and was later signed by Agency Arizona before becoming the owner.
"I had always been interested on the business side of things, so it was a good transition for me to be on this end," Camberlango said. "I think having the perspective of the talent and now on this side has definitely given me an advantage."
Though she hasn't modeled since the transition, she has no desire back modeling.
"There are times when I miss it," Camberlango said. "When I am backstage queuing out models; you get such a great feeling of being on stage and being on a runway or at a shoot."
Camberlango claimed that although modeling is a secondary market here in Arizona it is still very strong.
"We have really been able to build a brand in this market where were known to have the top talent," Camberlango said. "We have been able to get some top faces out there."
One successful model that Camberlango referred to was Arizona native Kelly Mittendorf, who walked in Phoenix Fashion Week and was signed to be the face of the Prada Fall/Winter 2011 campaign.
"We have seen her work so hard to get to this point, so that is very gratifying on our end," Camberlango said.
The agency is also undergoing multiple changes as they continue to grow. One has been the addition of social media and a blog.
"It is nice to be able to have an outlet where we can say 'Look what so and so is doing' and 'Look at this amazing campaign'," Camberlango said.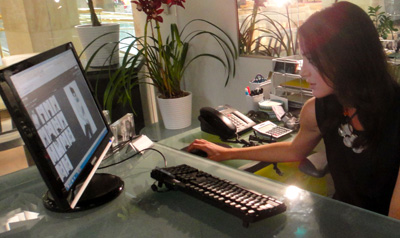 Agency Arizona is also in the process of moving their offices to a new space near Neimen Marcus inside of Scottsdale Fashion Square.
Throughout the changes the agency is always striving to continue to be focused.
"We try to keep the calm because there are so many moving parts," Camberlango said. "There are times I wake up at 4 a.m. . . . I am working until midnight. But at the end of the day, it is so worth it."
---