Denim is no longer a fashion faux pas during the summer, in the desert.
All things denim is a super trend this season and moving into what we will see going into fall.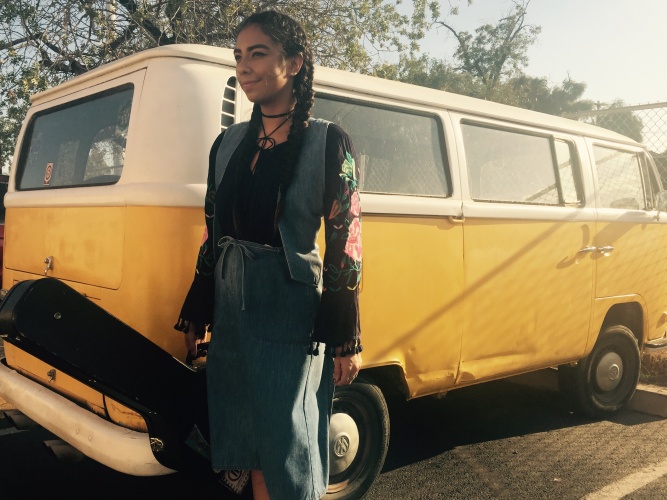 Bringing back embroidery and patchwork, there is a definite '70's vibe having a huge moment right now, and denim is a major part of it. High waisted bell bottoms, wide-legged trouser-style pants, jumpers and rompers that make life an absolute breeze! We are seeing current styles emulating that of which Jerry Hall, Cher, and Farrah Fawcett wore so well and updating them with a futuristic flare.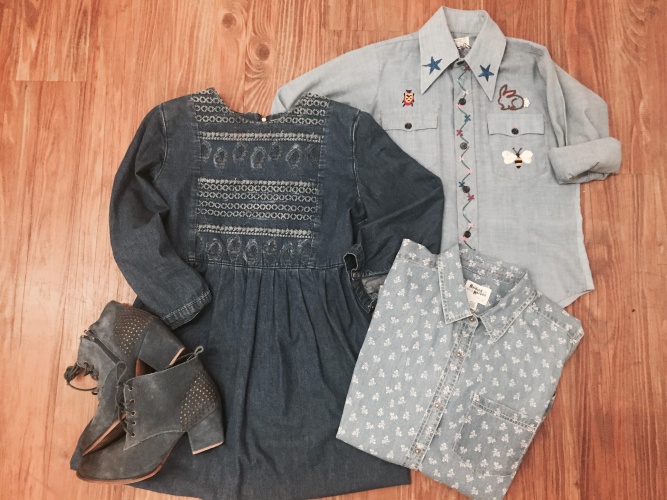 There are a multitude of varieties that we are seeing in the day to day, from the breathable and easy to pair chambray classic button up, funky overalls giving us a flashback to the '90s, to your favorite pair of boyfriend-style comfy jeans. You no longer have to revert to locking your jeans away during those scorching hot summer months either, there are many ways to transform those seemingly "too hot" pair of jeans and making them work for wherever you're going.
Denim lends itself to many forms, don't be afraid to find yours and rock it!
Photos by Samantha Perry.
---