The 26 Blocks art project is now a free iPad application, courtesy of the Phoenix Community Alliance. The iPad app offers a new-media presentation of the successful art exhibit, launched on May 7, 2010, combining the work of 26 Phoenix photographers, 26 Phoenix writers, and 26 sculptures of one Phoenix artist. The collaborative effort of these 53 artists showcases their interpretations of 26 separate, downtown Phoenix city blocks.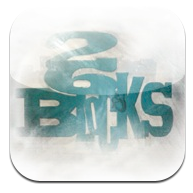 The 26 Blocks iPad app includes intuitive navigation, artistic attention to detail, and multi-media richness. 52 HD photographs are zoomable up to 400 percent without loss of quality, as are the writers' contributions and the 26 sculptures by Phoenix painter/sculptor, Rafael Navarro. The soundtrack features music by Phoenix-based electronica rock band, Mr. Meeble, and solo piano by the late Phoenix composer, performer, and teacher Charles Wells. Links within the app take users to content-specific information found on websites, while the soundtrack continues to play so you know you're still in 26 Blocks. Screenshots on the iTunes app store, here.
"The intuitive, hi-tech nature of the iPad — which is better for reading and viewing images up close, more personal and experiential than a laptop or smart phone, and 1/3 of the production cost if we'd done a hard-cover coffee-table book — make it the perfect 26 Blocks companion for giving fans what they continually ask for: some way of taking the exhibit home with them. Thanks to Phoenix Community Alliance and our other sponsors, we're excited about delivering the 84-piece writing, photography, and sculpture exhibit — and Phoenix itself — to a much wider audience," said Joey Robert Parks, the creator of 26 Blocks.
"26 Blocks represents a wonderful community-based arts and culture initiative that is an illustrative example of the many assets that exist within the area," said Don Keuth, president and CEO of Phoenix Community Alliance.
Financial and in-kind support to develop the 26 Blocks iPad app was provided by After Hours Creative, APS, Artisan Colour, CityScape, Discovery Triangle, Downtown Phoenix Partnership, HDR Architecture, L.D. Schneider & Associates, and Phoenix Community Alliance.
The free 26 Blocks iPad app, requiring iOS 3.2 or later, is now available on the iTunes App Store. High-rez visuals available to the press upon request. For more information about 26 Blocks, visit 26blocks.com. For more information about the Phoenix Community Alliance, visit phoenixcommunityalliance.com.
---