DPJ's Wire series delivers news and information straight from the source without translation.
As part of the reimagining of the iconic Renaissance Square in downtown Phoenix, Cypress Office Properties, LLC., with funds managed by Oaktree Capital Management, L.P., engaged four of Phoenix's most widely recognized architecture and design firms to collaboratively design office suites of the future for various industries in what is being called "Project Future." The four speculative suites, making up the entire 18,379-square-foot fourth floor of Renaissance One, are slated to be revealed in October, at the grand unveiling of the completion of the first phase of the $50 million Renaissance Square renovation.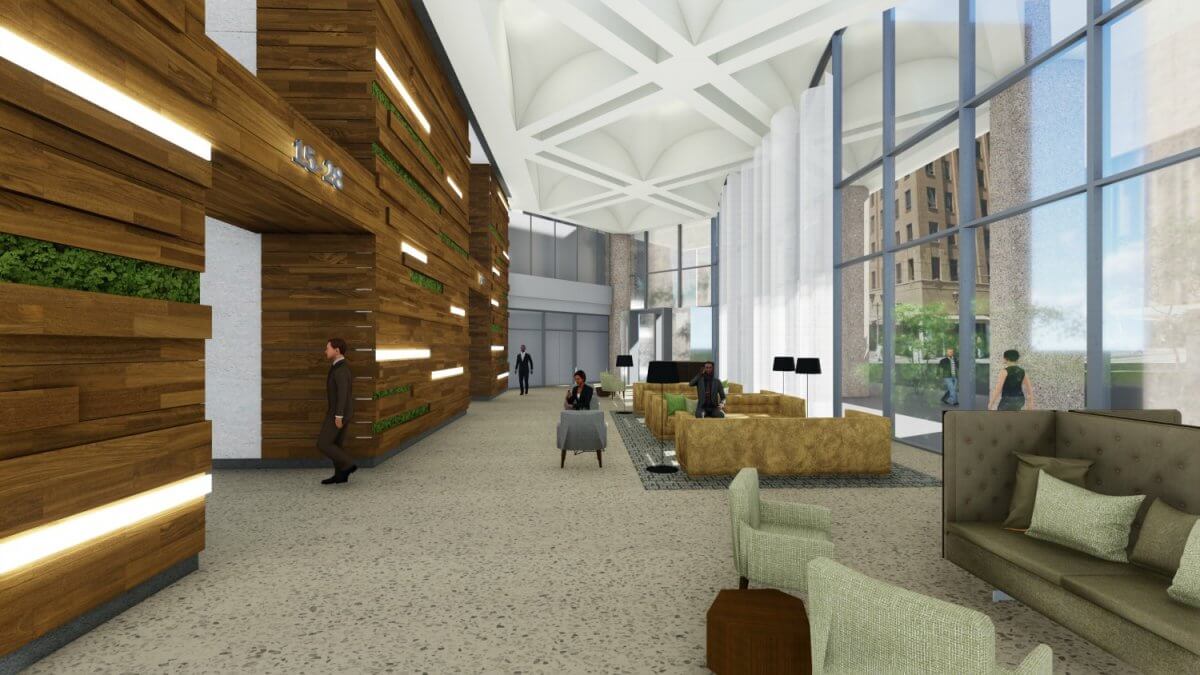 "Markets with similar trends to Phoenix, such as Houston and Los Angeles, have successfully experimented with this concept," said Mark Jacobs, Managing Director at Oaktree Capital Management, L.P., and concept creator. "Renaissance Square and the teams involved created the perfect project scenario to bring collaboration like this to Phoenix. We're not just changing the outdated image of Renaissance Square – we're showing the community and tenants that existing spaces can offer "blank canvas" opportunities to create new and trend setting environments for today's workplace, and we're also allowing leading, local architects free reign to show us what future office interactivity and functionality will be in the next five to ten years."
Hand-selected by Jacobs, the four teams randomly selected which suite they would design and the industry they would focus their design on.
• McCarthy Nordburg is designing a 2,913-square-foot financial space
• RSP Architects, Ltd. is designing a 5,341-square-foot nonprofit space
• SmithGroupJJR is designing a 3,574-square-foot law space
• Evolution Design is designing a 6,552-square-foot technology space
"All teams are designing spaces that will allow flexibility so that any future tenant in any industry can easily operate," said Alissa Franconi, Senior Associate at RSP Architects, Ltd. "Each space incorporates features that have never been seen before, not just from a design stand point, but in how they function as the workplace evolves."
The suites will serve a wide range of demographics, and offer private spaces, more open and collaborative spaces, training spaces, presentation areas, and moveable walls, utilizing metals and woods throughout. In addition, new bathrooms will be constructed, and the elevator lobby and common corridors will feature a specialized design.
"With unique, modern and technology-driven suites, this floor will be a special showcase and will provide inspiration for other tenants of all sizes to build out their future at Renaissance Square," said Franconi.
Jokake Construction is the general contractor for the Project Future suites. Craig Coppola, Bill Blake, Andrew Cheney, Colton Trauter and Gregg Kafka of Lee & Associates Arizona are representing Renaissance Square in lease activity.
Renderings courtesy of Cypress Office Properties, LLC.
---