DPJ's Wire series delivers news and information straight from the source without translation.
Cypress Office Properties, LLC announced on April 24 that construction has commenced on phase one of a $50 million renovation of Renaissance Square in Phoenix. The $10 million first phase includes upgrades to both building's lobbies, the lower level lobby, elevators, the creation of a 7,000 square foot, multi-purpose conference facility and construction of multiple, high-end, move-in ready, office suites.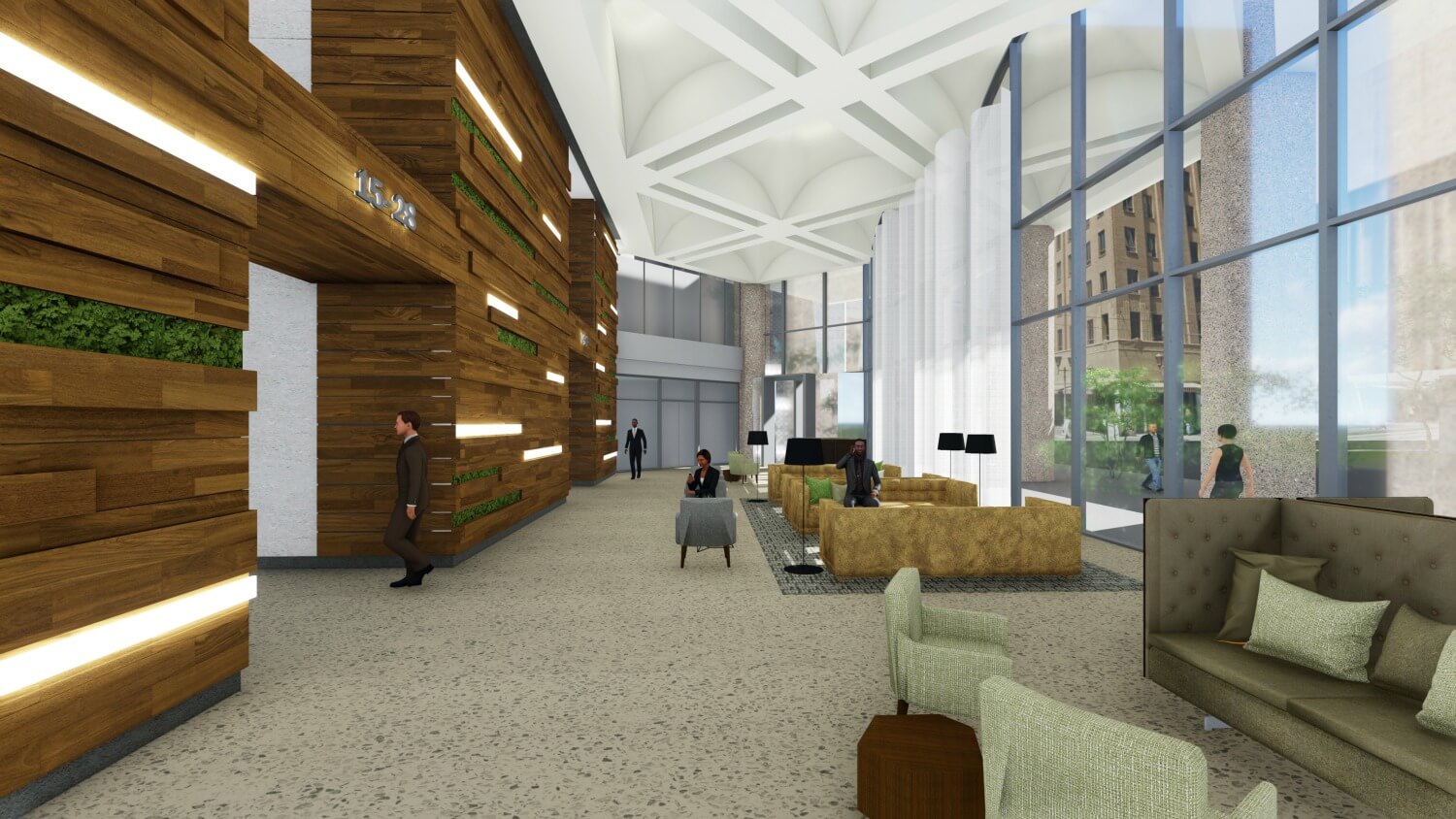 "We are on the fast track to transforming Renaissance Square into a contemporary, amenity rich environment," said Mark Jacobs, principal of Cypress Office Properties, which owns Renaissance Square in a joint-venture with funds managed by Oaktree Capital Management, L.P. "Our goal is to create a setting that is appealing to existing and future tenants, and enables them to attract and retain the Valley's top workforce talent."
The two towers will have different themes – Building One will have a "tech" atmosphere, with a lobby that features a live plant wall with integrated technology for digital signage. Building Two will feature boutique-style interior finishes, with a warm hospitality feel. Both lobbies will serve as places for tenants to work, collaborate, socialize, eat and drink.  The renovation of the LEED Gold Certified buildings also includes updates to flooring, restrooms, elevators and lighting.  Future phases will include the reimagining of Renaissance Square's unique third-story tennis courts into an elevated outdoor meeting area, event space and garden, and renovations to the gym and the bridge connecting the two buildings.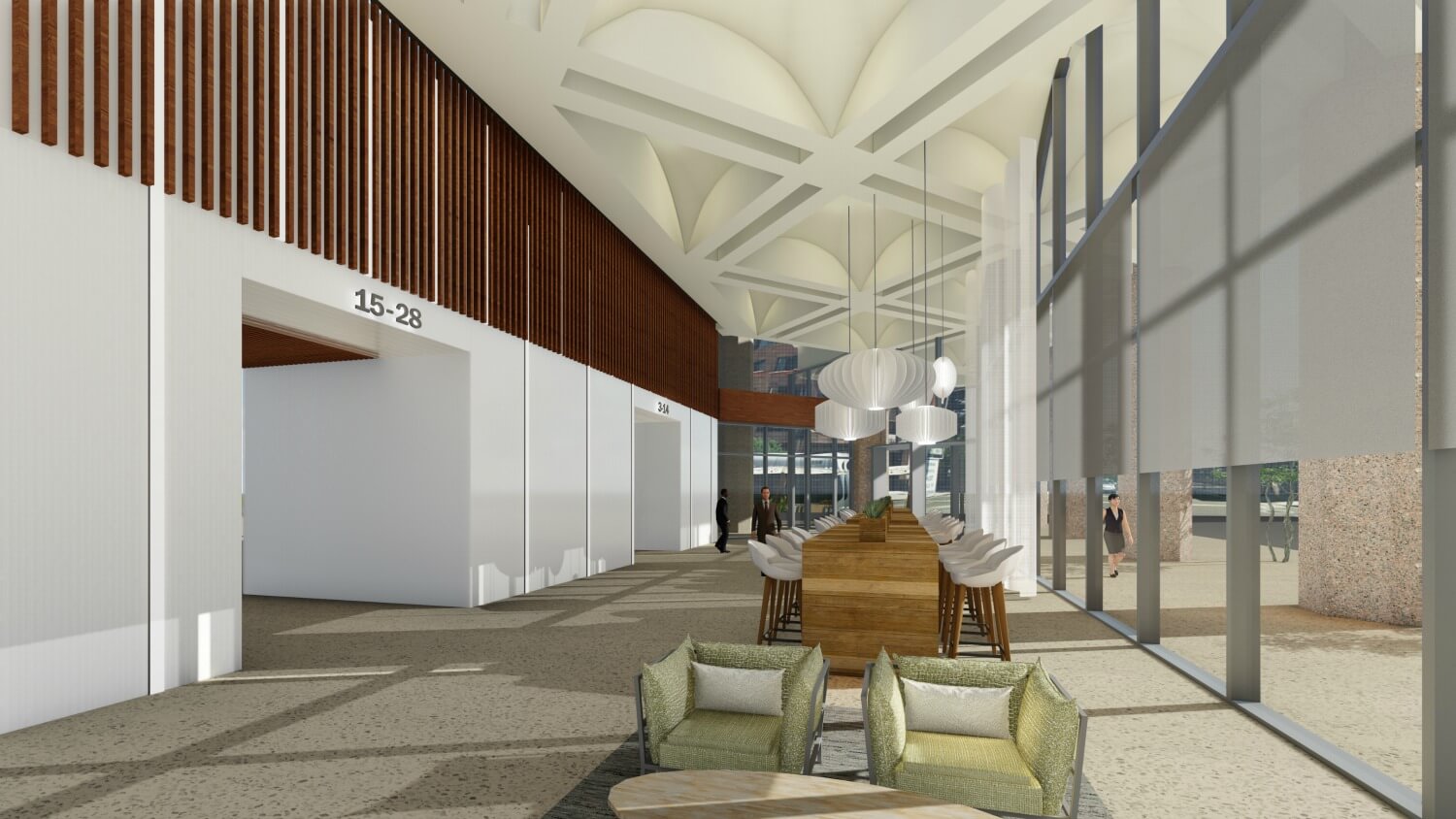 "Our biggest inspiration was the local and urban feeling of downtown Phoenix," said Alissa Franconi, Senior Associate at RSP Architecture Ltd., the project's architect. "We drew inspiration from local buildings and landscape, but also wanted to make Renaissance Square unique compared to surrounding structures. The integrated tech piece of building one is a huge differentiator."
"We are witnessing Downtown Phoenix being transformed into a dynamic live-work-play district, with significant lease requirements coming from suburban submarkets within Phoenix, as well as from new requirements from out of town" Jacobs added. "This momentum and demand for quality office space in Downtown Phoenix is a perfect match with what we are creating at Renaissance Square."
Wespac Construction, Inc., Phoenix, is the project's general contractor. Craig Coppola of Lee & Associates Arizona is representing Renaissance Square in lease activity.
Images courtesy of Cypress Office Properties, LLC.
---