DPJ's Wire series delivers news and information straight from the source without translation.
One of the most coveted aspects of city living is the convenience of being right in the mix of things. The nightlife, the job opportunities and the walkability to a variety of nearby festivals and events, together form the lifeblood of any downtown. But with all the newfound energy and animation seen in Phoenix's center, it still has some room for growth when it comes to practicality and ease of living for its residents.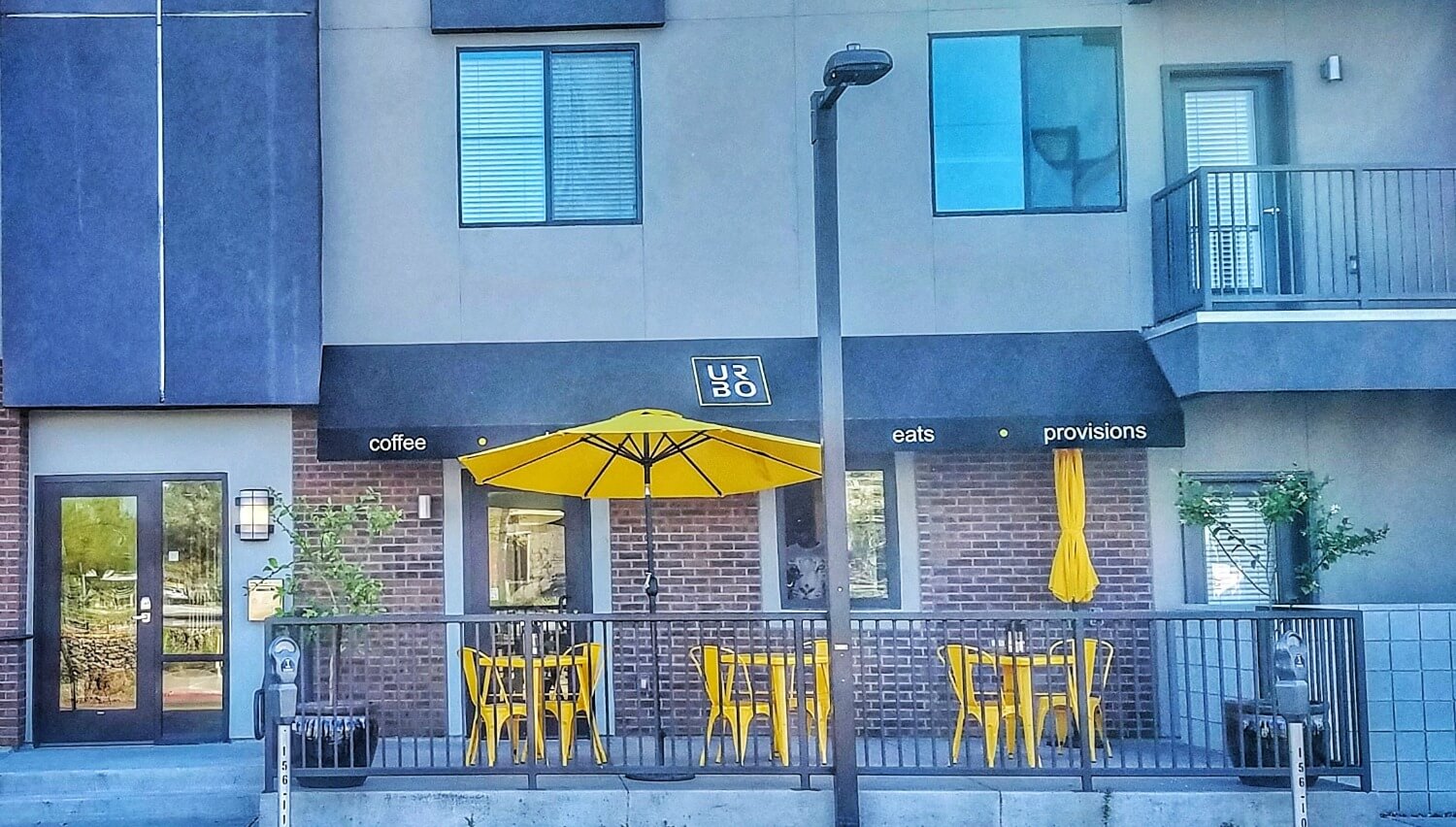 Leading the charge in this much-needed space is the new "Urban Bodega" or "URBO," whose presence highlights the value of finding beauty in simplicity. URBO is an elegant, small-scale, neighborhood corner store housed in the ground floor of the Alta Fillmore Apartments near Fillmore and 7th Ave.
The brainchild of Desoto Central Market owner Shawn Connelly, URBO sells everything from ice cream, hummus, and eggs, to toilet paper, dish detergent, and cold medicine. "It is a much needed convenience for downtown Phoenix," says Allison DeVane, partner in the project and founder of the popular Teaspressa, a "tea inspired by coffee," which is also served in-store. "URBO packs a lot into a small space," she explained, "it is meant to be something you can count on day or night; quick, easy, and open longer than normal business hours."
The ability to drop in at all hours, relax on a barstool, enjoy a cup of local coffee, and order one of their specialty waffles from the patio window, gives West Fillmore the vibe it has been longing for. Featuring recipes by Chef Stephen Jones (Blue Hound Kitchen & Cocktails, DeSoto Central Market, etc…), URBO is the perfect blend of morning repose and midnight urgency. And with wine and beer soon-to-be on tap, there is not much more you can ask out of a neighborhood market. Indeed, one of its more charming features is the fact that URBO will assist apartment residents in need of assistance carrying purchased items up to their rooms – Phoenix city living at its finest!
If You Go:
Where: Urban Bodega, 601 W Fillmore St.
When: 8 a.m. – 8 p.m. Monday to Friday
9 a.m. – 7 p.m. Saturday and Sunday
For more information on Alta Fillmore or to schedule a tour, visit www.altafillmore.com.
Photos by Jeffrey Borup.
---