DPJ's Wire series delivers news and information straight from the source without translation.
ANNOUNCING SPILLERS No.4: PHOENIX'S PREMIER SHORT FICTION STORYTELLING EVENT CRESCENT BALLROOM, 7:30 PM, MAY 2nd, 2016
On Monday, May 2nd, Crescent Ballroom welcomes the fourth quarterly installment of Spillers, downtown Phoenix's premier short fiction storytelling event, featuring six masterful local writers in the main ballroom.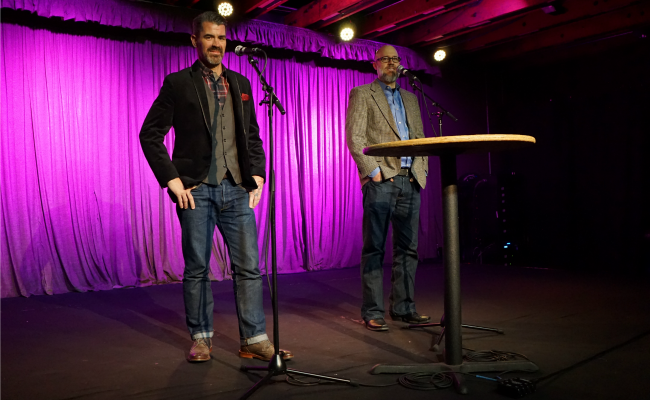 The heavy-hitting lineup includes Matt Bell, author of Scrapper and In the House upon the Dirt between the Lake and the Woods; Tara Ison, author of A Child out of Alcatraz, The List, and Rockaway, and the short story collection Ball (chosen by O magazine as one of 16 books to start 2016); Michael Holladay and Joel Salcido, both MFA candidates at ASU; David Waid, author of his soon-to-be-released debut, The Conjurers; and Paul Mosier, whose debut novel, Train I Ride, will be published in 2017 by Harper Collins. The Spillers No.4 book will also be available for purchase. It was produced with the help of local literary press Four Chambers, and features all six stories read during the event.
Paul Mosier is Spillers' first returning writer. His daughter Harmony was recently diagnosed with rhabdomyosarcoma, a form of childhood cancer. All proceeds from Spillers No.4 will go toward offsetting the family's medical expenses.
Founded by local writers Robert Hoekman Jr and Brian Dunn, Spillers gives audience members a chance to hear the best local fiction while letting writers connect with readers on a personal level. "The response to Spillers has been overwhelming," said Hoekman, a freelance and fiction writer. "It has quickly become a major feature of Phoenix's incredible literary scene." Dunn, whose humor writing appears on McSweeney's Internet Tendency and elsewhere, added, "Having the proceeds go to such a worthy cause makes producing this Spillers doubly gratifying."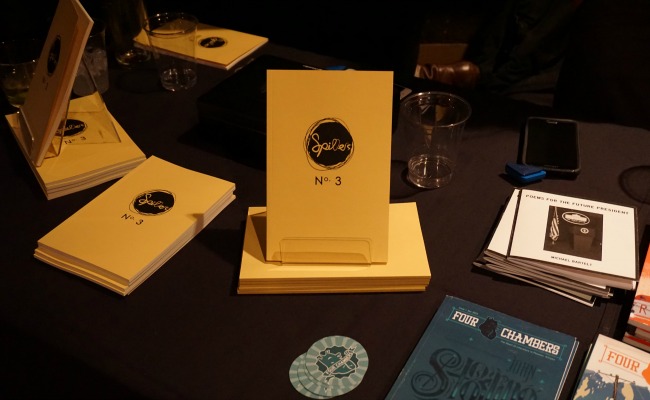 Writers for the event are handpicked, and their stories are workshopped and finalized prior to the event. Past spillers have been published novelists, have appeared in local and international literary magazines, and have won and been nominated for a number of awards, including Pushcart prizes.
Every spiller is featured on two episodes of the "Spillers After Show" podcast. One episode is dedicated to the writer's live reading. In the other, cohosts Dunn and Hoekman interview the writer for a glimpse into their lives and their writing. Episodes are released weekly during the 12 weeks between the quarterly events.
Attendees must be 21 years or older. This is a seated event. General admission tickets are just $5. A general admission ticket and a book together are just $10. Tickets are available through Ticketfly.
To apply to become a spiller, visit www.spillers.net.
---