DPJ's Wire series delivers news and information straight from the source without translation.
On Tuesday, March 14th, Spillers—the Voice of Phoenix Fiction—delivers the seventh installment of its quarterly short fiction event, held this time at Valley Bar in downtown Phoenix. While autobiographical storytelling events abound, Spillers is the first and only to present a night of Arizona's best fiction in a setting designed to turn writers into rock stars and give audience members the perfect path for discovering their new favorite wordsmiths.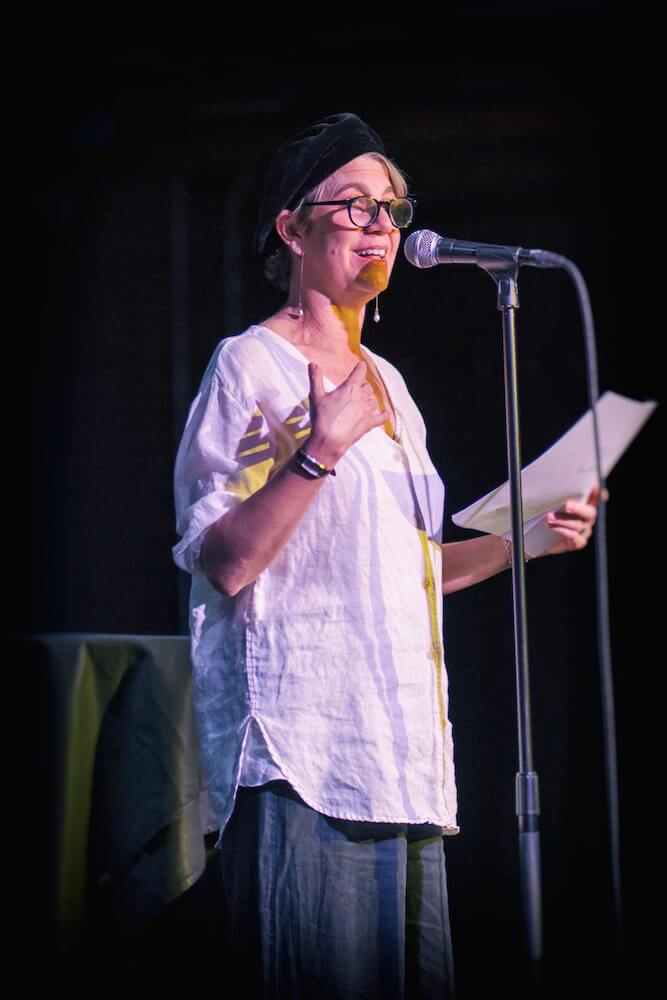 Spillers No.7 brings a handpicked lineup of five stellar works of literary fiction (10 minutes apiece on average), putting yet-to-be-discovered writers alongside veteran award-winners. Featured writers include Hot Season author Susan DeFreitas; Our Dreams Might Align author Dana Diehl; Spillers' own cofounder Robert Hoekman Jr, and ASU Creative Writing undergrads Leah Roper and Urian Garcia..
The limited-edition Spillers No.7 chapbook features all five stories from the event and is available for purchase either as a bundle with a general admission ticket; during the event; or later, at Poisoned Pen bookstore.
Spillers is the effort of local writers Robert Hoekman Jr and Brian Dunn, and was created to give voice to Arizona's extraordinary pool of fiction talent. "Two of our past writers," says Hoekman, "have just been nominated for 2016 Pushcart Prizes. If that's not a testament to the quality of writing in Phoenix, I don't know what is." Dunn, whose humor writing appears on McSweeney's Internet Tendency and elsewhere, adds, "It's always a thrill to put Phoenix's top literary talent on the Spillers stage. Their stories never fail to impress."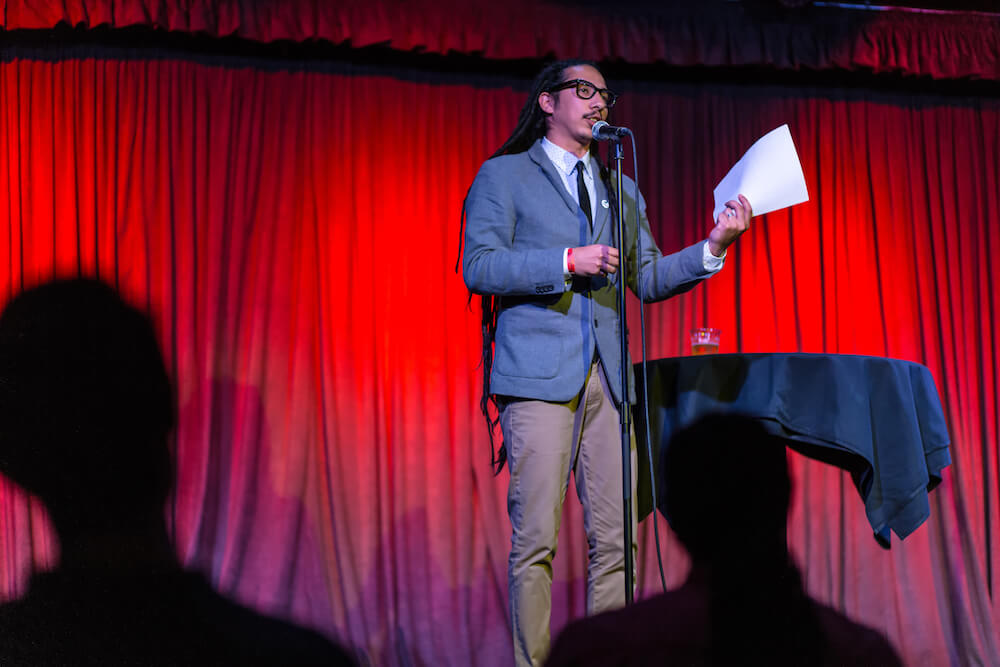 Curated and edited by Hoekman and Dunn, all stories are workshopped and perfected prior to the event. The readings are then recorded live onstage and featured on the Spillers After Show podcast (Best of Phoenix 2016, Phoenix New Times), along with exclusive after-show interviews with the writers. Episodes are released weekly between Spillers' seasonal events.
Past Spillers events have featured major novelists, Hudson Prize and GQ Book of the Year winners, Pushcart Prize winners, and contributors to Best American Short Stories, Best American Mystery Stories, Ploughshares, and McSweeney's Quarterly, among other prestigious literary journals.
Attendees must be 21 years or older. This is a seated event. General admission tickets are just $5. A general admission ticket and a book together are just $12. Tickets are available through Ticketfly.
To apply to become a spiller, visit www.Spillers.net.
Photos by Andrew Rogers.
---