In our Urban Playground series, downtown Phoenix parent, Leslie Pico, shares her insights and tips for raising small children in the heart of our big city.
When it comes to urban high-rise living, we think of the eligible bachelor and bachelorette, professionals, glamour and nightlife. You picture industrial architecture and buildings barren of children or families. In movies and shows, the only time you see a family portrayed within the walls of a multi-story building is when they venture out on vacation or visit a resort.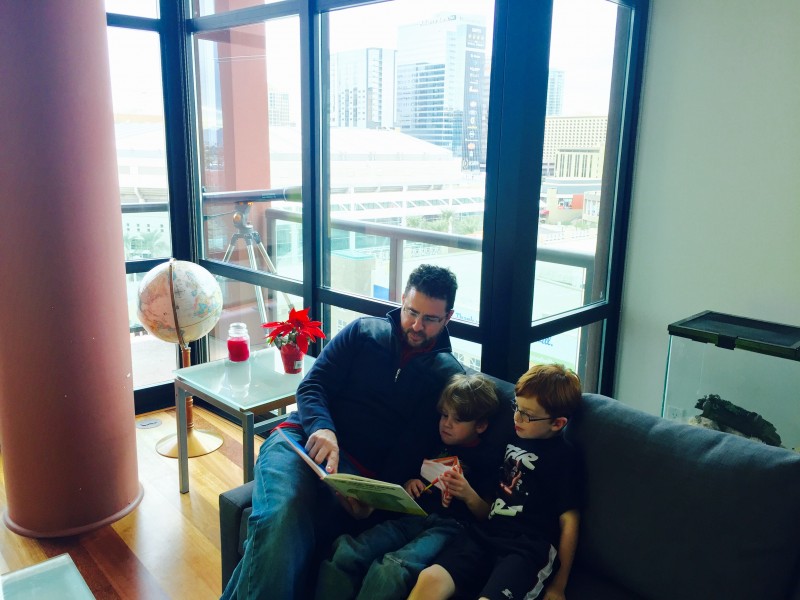 The reality is, even single-family homes in picturesque suburbia require a fair amount of work. There is property to maintain, filters to change regularly, pools to clean, landscaping, security and plumbing, which is your complete responsibility. Pre-planning is a requirement for play dates with other families, trips to the city and its museums or parks and eating out. It can be overwhelming, hectic and simply exhausting.
Family life in well-designed high-rises is a needed addition to our common concept of a real family home. To help illustrate this point, I spent some time with the Syntax's, a family living in a downtown Phoenix high-rise, and now present to you, a "day in the life" of this single dad and his three children.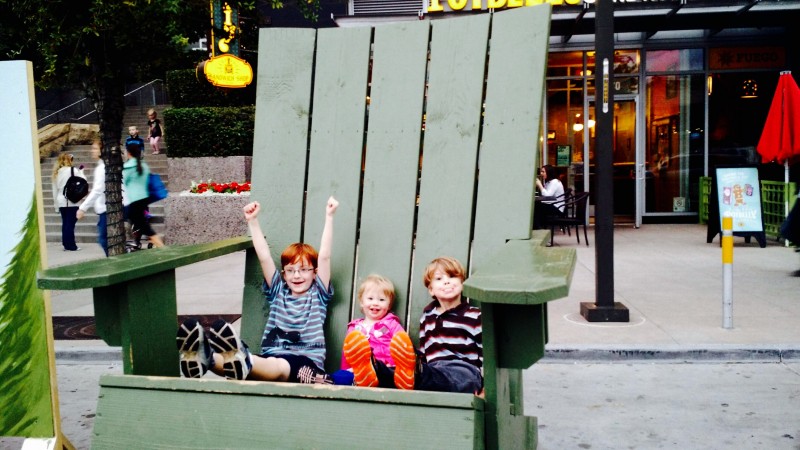 Peter Syntax, Lily (1.5 yrs), Charlie (5) and Michael (7) moved to the 10th floor of a downtown high-rise just one month ago. Peter is an engineer at Kimly-Horn. When asked why he decided on the downtown area his reply was simple: because of its proximity to the Montessori school his children currently attend. Augustus H. Shaw Jr. Montessori is a public Montessori within the Phoenix Elementary School District and only minutes from his downtown condo. The school ranges from preschool through 8th grade and boasts a highly involved family/student community.
Their mornings start with breakfast and what Peter has branded their 'walkabouts.' "We just get into the wagon and try and discover a new side of Phoenix. There is always something going on to stay active," says Peter.
After breakfast, it's off to school for Charlie and Michael, then daycare for Lily. In the evenings after dinner and homework, it's time for another 'walkabout.' Peter has a wagon that Lily commands, and they venture about downtown, where it hasn't been too difficult to find an event or to see a show. Peter proudly proclaims that downtown living has made parenting easier; he has yet to have to load them all up in the car when going to do something together. As a parent, packing up the car is half the battle and can be a stressful event on its own.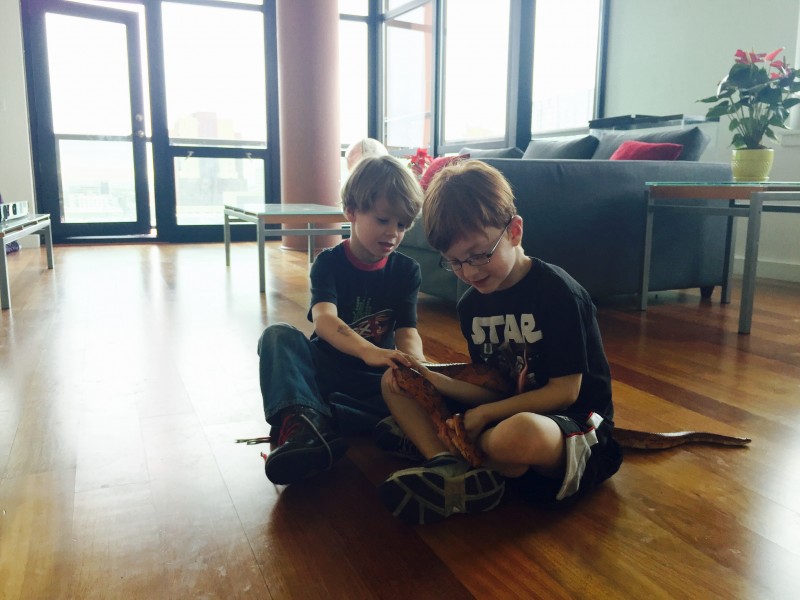 At first, Peter felt trepidation that urban living would confine him and the kids to their condo, but that couldn't be further from the truth. In their 'walkabouts' he realized that even without a plan they couldn't help but stumble upon a festival or child-friendly spot. Downtown has provided plenty to draw them out and help them explore their community — both for kids and adults. "If, like me, you are a parent part time, there are exciting things to do when the kids are away, as well," says Peter.
His building also provides a gym, grill and pool area, office, 24-hour security, private parking and rooftop that everyone can access. The resort-like amenities with no maintenance on his behalf has the kids feeling as though they are on a permanent vacation.
When asked if he envisions himself here long term, he says, "Yes, the ability to be involved in so many things downtown that you were not aware of is exciting and the proximity to good schooling and day care make it an easy decision to want to stay."
---