DPJ's Wire series delivers news and information straight from the source without translation.
Ballet Arizona Presents the US Premiere of Napoli
The Legendary Performance Tells an Epic Love Story for Valentine's Day Weekend
With the winter presentation of Napoli, Ballet Arizona will become the first American ballet company to perform one of the most renowned ballets by legendary Danish choreographer, August Bournonville. The company is calling Napoli the highlight of the season and is eager to share it with fans of the ballet, new and old. Performances will run from February 12-15, with afternoon and evening shows at Symphony Hall in Downtown Phoenix.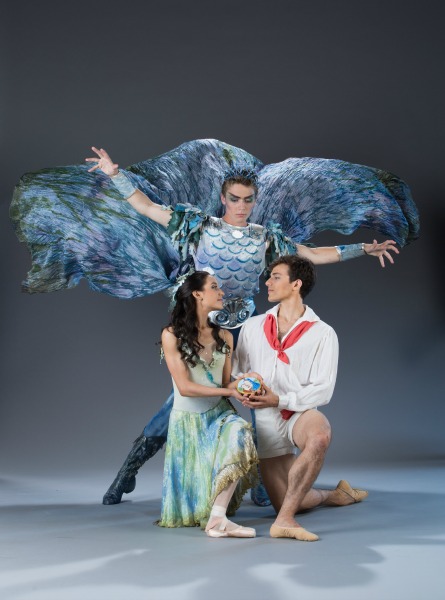 Just in time for Valentine's Day, Napoli tells the festive and uplifting love story of Gennaro, a poor fisherman, and his beloved Teresina. Teresina is washed away in a great storm only to be rescued by sea nymphs ruled by an evil sea spirit. The couple's love must overcome trials and temptations so that light prevails over darkness in the best tradition of Romanticism.
There only two artistic directors in the U.S. with the background and expertise to present this Danish masterpiece in its most authentic form. Ballet Arizona's, Ib Andersen is one of them. As a principal dancer with The Royal Danish Ballet, Andersen regularly performed Bournonville pieces, allowing him to become an expert in the choreographer's style of quick footwork that is often much more difficult that it appears. Napoli was, in fact, the ballet in which Andersen made his stage debut at the age of seven.
The U.S. debut of Napoli in Arizona is source of civic pride for the area – demonstrating that the performing arts in Phoenix are compare with other major cultural centers like New York City and San Francisco.
The highly acclaimed piece is said to be "one that best celebrates this world, real life, vitality and joy," by the New York Times.
Ticket prices for Napoli start at $15, discounts offered for seniors, students, military and groups. Tickets may be purchased by calling 602-381-1096 or by visiting www.balletaz.org
Images courtesy of Alexander Iziliaev.
---