Anyone who has survived a summer in Phoenix knows that the sun and excessive heat it brings can easily dissuade you from setting foot outside during daylight hours.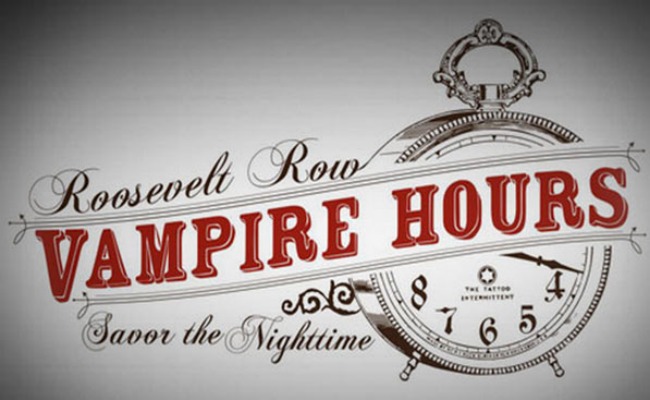 With that in mind, Roosevelt Row is flipping the script on the summer heat and encouraging its businesses and their patrons to become creatures of the night with its Vampire Hours promotion. Participating merchants are asked to keep their doors open from 4pm-9pm beginning June 5th and continuing through September 1st.
Their hope is that this will provide a more pleasant way for people to visit their favorite spots on Roosevelt Row throughout the hot summer months.
Businesses may offer special Vampire Hour-related discounts or promotions. The launch of these extended hours also coincides with Phoenix Comicon, taking place June 5th-8th. With thousands of people expected to attend the comic book and gaming convention in downtown, there may be additional discounts for attendees.
If You Go
What: Roosevelt Row Vampire Hours
When: 4 p.m. to 9 p.m., June 5 through September 8
---