DPJ's Wire series delivers news and information straight from the source without translation.
Phoenix's Windsor Square Historic District Hosts Home and Garden Tour Sunday March 30
Historic Phoenix Neighborhood Voted Top 10 Big City Neighborhood in the U.S.
Windsor Square Historic District's 2014 Home Tour will be held Sunday, March 30. Located at Central Avenue and Camelback Road in the central corridor of Phoenix, Windsor Square is one of the most sought-after historic neighborhoods in Arizona and was recently recognized by CNN Money Magazine as one of the ten U.S. 'Best Big City Neighborhoods to Live In'. Presented by the Windsor Square Neighborhood Association, the biennial Historic Home and Garden tour is a self-guided walking tour featuring 12 historic homes, a beautiful garden, plant societies and a beer garden.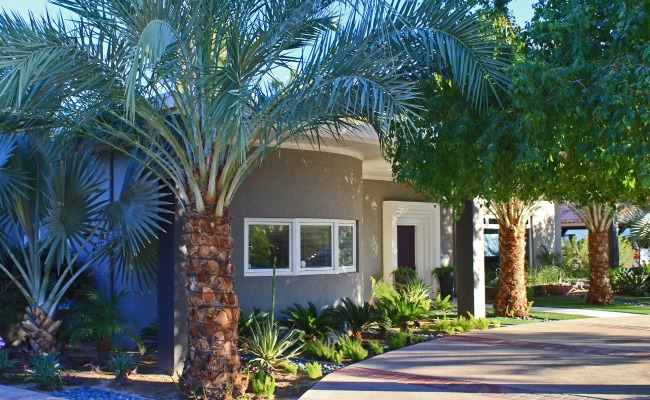 The breathtakingly beautiful Windsor Square neighborhood is rich with history with many homes that are 60 to 75 years old. Started in 1929, the 260-home neighborhood is considered to be one of the first few suburbs of the city of Phoenix.
From contemporary or traditional interiors to lush gardens and the latest in transitional styles, attendees will see firsthand how people live in these historic, yet modern homes. Plus, learn new interior decorating ideas and see unique approaches to the outdoors.
The tour and festivities run from 11:00 a.m. to 4:00 p.m. and will give enthusiasts a look at unique architectural styles in homes that date back to the 1930 and 1940's. During the self-guided walking tour, participants will also be able to explore fine arts and crafts from street vendors, enjoy delicious fare from food trucks and hear live music. The cost for the tour is $15, and children under 12 are free.
"The residents of Windsor Square take great pride in their neighborhood and every other year we open our doors to share the rich history of our North Central Phoenix neighborhood with the public," said Historic Home Tour Committee Chair and Windsor Square resident, Jeffrey Long. "This year's will be one of our best tours yet with a wide variety of homes, a beer garden and a fantastic choice of street vendors featuring everything from food trucks to unique gifts and crafts to home improvement services."
Tickets will be available for purchase online in advance of the tour at windsorsquarephoenix.org as well as day-of-tour at Orange and 2nd Street, which is located one block east of Central Avenue and just north of Camelback Road. Discount of $1 for attendees who show light rail tickets for the day. Free parking will be available.
Event Details:
Event: Windsor Square Historic Home and Garden Tour
Date: Sunday, March 30, 2014
Location: Orange and 2nd Street (one block east of Central Avenue and just north of Camelback Road)
Cost: $15 for adults; Children 12 and under free; $1 discount with lightrail pass
Image Courtesy of Windsor Square Historic District
---