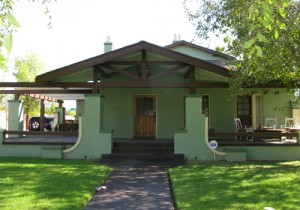 The 25th annual F.Q. Story Home Tour & Holiday Gift Sale is happening this coming weekend. Always, a great time, the F.Q. Story home tour is a two-day event with the tour homes open on Saturday night, December 5 from 6-9 p.m., when you can stroll down the streets of the neighborhood, which will be lit up with luminarias, and check out the homes on tour. On Sunday, December 6, from 11 a.m. to 5 p.m., you can not only check out the homes on tour, but also browse through the many street vendor booths, chow down on some tasty food and maybe find a holiday gift or two.
Get complete details about the tour here.
If you have questions about the availability of homes in the F.Q. Story neighborhood, contact Lyle Plocher with Urban Connection Realty at 602 373 3725 or lyle@downtownphoenixjournal.com.
---