DPJ's Wire series delivers news and information straight from the source without translation.
A total of 43 Phoenix nonprofit arts and culture organizations received $786,346 in grant funding in fiscal year 2013-14 from the city of Phoenix Office of Arts and Culture.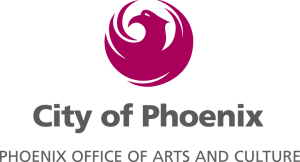 The funds can support the general operations of major, midsize, and small arts and culture organizations or specific arts projects related to festivals or arts education activities. The funding includes an additional $280,000, approved by the Mayor and City Council in July, which allowed the city to increase the amount awarded to these organizations.  "In Phoenix, we recognize the importance of arts and culture to out economy and to our quality of life," said Mayor Stanton.  "Our City Council has made an investment in our community and our youth through the arts to build a more sustainable and economic future in our vibrant city."
General operating support grant recipients include Actors Theatre of Phoenix, Arizona Latino Arts and Cultural Center, Arizona Opera, Arizona Science Center, Arizona Theatre Company, Ballet Arizona, Black Theatre Troupe, Inc., Children's Museum of Phoenix, Desert Botanical Garden, Great Arizona Puppet Theater, Heard Museum, iTheatre Collaborative, Musical Instrument Museum, Orpheus Male Chorus of Phoenix, Phoenix Art Museum, Phoenix Boys Choir Association, Phoenix Chorale, Phoenix Conservatory of Music, Phoenix Symphony Association, Phoenix Theatre, Rosie's House: A Music Academy for Children, Rosson House Heritage Square Foundation & Guild, Scorpius Dance Theatre, Shemer Art Center & Museum Association, Society of Preservation of Barbershop Singing, Valley Youth Theatre, and Young Arts Arizona.
Festival and arts education grant recipients include African Association of Arizona, Arizona Jewish Historical Society, Arizona Matsuri, Artlink, Inc., Center Dance Ensemble, Cultural Coalition, India Association of Phoenix, Irish Society of Arizona, Japanese Friendship Garden of Phoenix, Jazz in Arizona, Inc., Phoenix Blues Society, Phoenix Center for the Arts, Phoenix Chamber Music Society, Phoenix Children's Chorus, Phoenix Chinese Week, and Release the Fear.
All grants are dollar-for-dollar matching grants, requiring grantees to raise funds from corporations, foundations and/or individuals in the city of Phoenix. Organizations that received general operating support provide substantial outreach and education programs to the community. Arts education grant recipients partner with schools, school districts, after-school programs, or other community based organizations that serve youth, seniors, or special target populations. Festival projects advance, preserve, or celebrate cultural expressions of diverse populations, or present multiple performances dedicated to a specific art from, such as a theatre, dance, film, etc.
The Phoenix Office of Arts and Culture, established by the Phoenix City Council in 1985, works to foster a sense of cultural identity, celebrate diversity and ensure an outstanding quality of community life.
For more information on the Office of Arts and Culture, visit phoenix.gov/arts or call 602-262-4637. Follow us on Twitter @phxartsculture.
---