Some news items don't need translation. That's why DPJ launched the From the Wire series, so we could serve the destinations here by posting information and announcements – in their own words.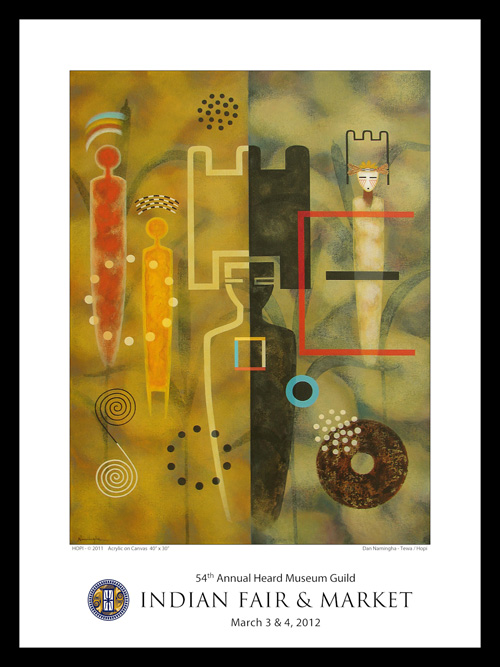 ARIZONA'S LARGEST INDIAN MARKET CONTINUES TO COMBINE INNOVATION WITH TRADITION
Heard Museum's Signature Event Expected to Draw Nearly 20,000 Visitors and More Than 700 Artists for Weekend of Art, Culture and Fun
One of Arizona's most significant cultural events, the Heard Museum Guild Indian Fair & Market, the state's largest, continues to combine innovative new artists and activities with the timeless traditions of the Southwest.
Beginning life as a small community event, the Fair is now a world-acclaimed festival that draws nearly 20,000 visitors and more than 700 of the nation's most outstanding and successful American Indian artists.
Among the guests are thousands of collectors from across the country, who arrive early to be the first to purchase one-of-a-kind artwork like jewelry, pottery, baskets, katsina dolls, textiles, fine art and more. The Fair has been designated as an Arizona Centennial Legacy Project.
Highlights –
All of the performers during the 54th Annual Indian Fair and Market this year are specifically from tribes located from lands within Arizona for the continuing celebration of the centennial.
This year's fair will feature performances from the Lonjose Dance Group of Zuni Pueblo and the Southern Paiute Mountain Sheep Dancers.
This year's Fair will spotlight returning Native music legend R. Carlos Nakai, who will perform with William Eaton and Will Clipman Trio on the main stage on Saturday and Sunday at 12:55 pm.
Hoop Dance World Champion Tony Duncan Apache/Arikara/Hidatsa will be performing "Dances of a Painted Warrior" only on Saturday March 3, 2012 on the main stage of the fair at 3:30 p.m.
Estun-Bah, which includes Tony Duncan, Darrin Yazzie & Jeremy Dancing Bull, will be performing on the Canyon Records Stage Saturday March 3, at 12 p.m. and Sunday March 4, at 11 a.m. and 2 p.m.
If you go
When:  Saturday and Sunday, March 3 & 4, 2012, 9:30 a.m. to 5 p.m.
Where:  Heard Museum, 2301 North Central Avenue, Phoenix, Ariz.
Cost:  Single-day admission: Adults $20; Children 16 and under FREE; Students with ID $10. Tickets will be available at the gate.
Info:  Visit heard.org/fair or call 602.252.8840.
---