If you're confused by the real estate market, don't worry. It's changing as fast as the GOP presidential race changes its front runner.
Let's try and unscramble the very complex real estate market in Downtown Phoenix and quickly contrast that with the national picture you hear about every day.
Phoenix, like any of our great cities, intensifies everything you see in the suburbs into much smaller micro markets that have dramatically different pricing and sales from block to block.
When you turn on the news, the stories won't reflect your very local market. They are usually national, taken from what's called "lagging stats," and often reported quarterly. An average listing can take 60 to 90 days to sell, three months to close, then add another month or two to report the quarter. The news you are hearing is really really old.
Leading stats are rarely reported in anything but a hot market. Active listing prices and pending sales are leading stats, a reasonable, but not guaranteed, measure. Let's look at some on a valley-wide level.
Michael Orr of ASU reported in The Cromford Report how pending sale prices are rocketing skyward this month in the valley (see right). A leap from an average $82/sf to just over $88/sf is a scary reflection of the heady days of 2005.  But this is still macro. How is this affecting Downtown Phoenix?
Let's take a quick look at condos. A great example of micro market and perception. Portland Place, One Lexington and Summit at Copper Square are three "new" builds, all walkable, with great amenities, and built to excellent standards.
Summit: six recent sales avg $110/sf, two pending avg $121/sf, two active avg $137/sf.
Portland Place: four recent sales avg $174/sf, two pending avg $179/sf, two active avg $219/sf.
One Lexington: six recent sales avg $231/sf, one pending $189/sf, three active $250/sf. (note the pending sample is just one lower level unit)
As you can see, the trend is clearly upward, per Mike Orr's stats. But the pricing is simply down to perception. One Lexington hasn't gone through the foreclosures and chaos of the last few years. Portland Place and Summit have.
To sum up, that's exactly why some areas are still lagging and some are leading, they just went through a harder time than the rest. Think how confident the market is in your subdivision. When your micro market recovers, your home will do the same. Don't listen to the national news. Listen to the micro market you are buying or selling in and talk to a local realtor to learn more.
About the author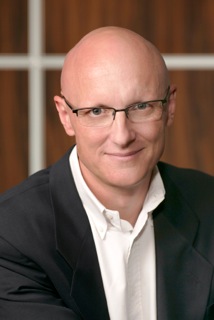 David represents Russ Lyon Sotheby's international Realty and runs a real estate team, Habitat Urban, that specializes in the major downtown areas of Tempe, Scottsdale and Phoenix. As a Londoner and someone who had never lived in a home younger than 70 years old before moving here, David has a soft spot for Downtown Phoenix and the central corridor. He finds himself in a love affair with both the historic districts and the energy and ambition of the new buildings in this young and vibrant city. Recent Phoenix developments David has represented include Portland Place Condominiums and One Lexington. As a recognized expert in condominium sales, he has appeared on NPR's "Here and Now," Fox News Network and as an expert resource for local Phoenix media. He is also partner in DPJ's Live Here Real Estate section, launched in 2011.
---