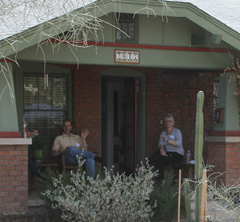 Photos courtesy of Don Mertes.
Home to favorite haunts such as Barrio Café and America's Taco Shop, the Coronado Historic District attracts many visitors from around the Valley. But along with its widely popular establishments, the district also retains a thriving residential community.
Bordered by hundreds of small businesses, approximately 5,000 homes make up the district. They range in style from Bungalow to Spanish Revival to Ranch, and some date back as early as the 1920s.
Many of the homeowners have renovated their residences, some maintaining the original architectural style and others giving the homes an entirely new twist, says Coronado resident Rebecca Brittain.
Twenty-five years ago, the Coronado Neighborhood Association began sponsoring an event to showcase these homes – the Coronado Home Tour.
"In essence, the fundamental purpose in the home tour is to recognize the work the owners have done to preserve and care for their homes, raise funds for the association, and … share our history with other people," says neighborhood historian Donna Reiner.
Brittain, who is also the home tour chair, says all of the proceeds from the event stay within the community, funding block watch, cleanup efforts and neighborhood events such as movie showings in the park.
Brittain moved to Coronado in 2009, after attending one of the self-guided tours.
She describes the district as eclectic and artistic, and enjoys the restaurants and hangouts in the area. She also appreciates the sense of community the neighborhood provides.
"People sit on their porches and actually talk to their neighbors," she says.
This year's event features 11 historic homes not shown on previous tours and also includes various food and merchant vendors, an antique car show, dog training, yoga and music.
"We're excited to be able to work on the 25th anniversary and we just want everyone to come out and have a good time," Brittain says.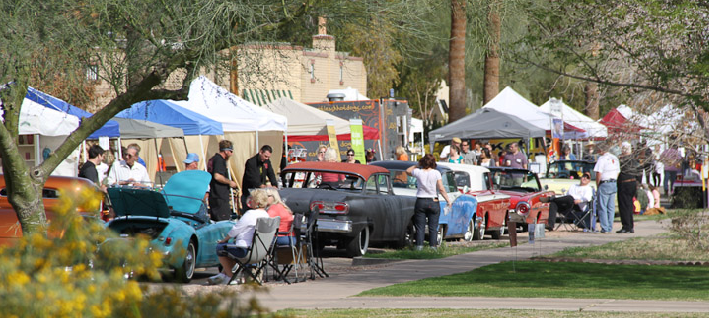 If you go
Where: On Sheridan Street, between Eighth and Mitchell streets (map)
Date: Sunday, March 4, 2012
Time: 10 a.m. to 4 p.m.
Tickets: Available online for $12.50 or at the tour for $15.
---