Check out the happenings at two local shops in Uptown's Medlock Plaza.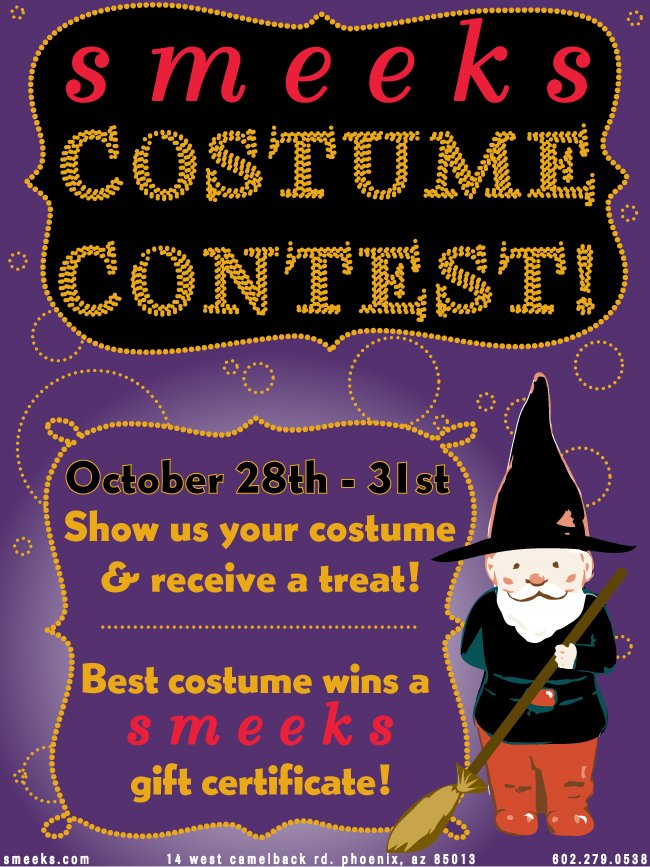 Costume Contest at Smeeks
Have a sweet tooth? Urging to show off your inner child?
Children of all ages can rejoice: Smeeks, the local candy shop, is hosting a costume contest.
The winner receives a gift certificate to the adorable sweet shop and all contestants will receive a treat just for entering. Halloween is around the corner, so hurry in to get your hands on this adorable deal.
Where: Smeeks 14 W. Camelback Rd. (map)
When: Friday, October 28 through Monday, October 31
Hours: Sun 12:00 to 5:00 p.m.; Mon-Sat 10:00 a.m. to 6 p.m.
Contact: (602) 279-0538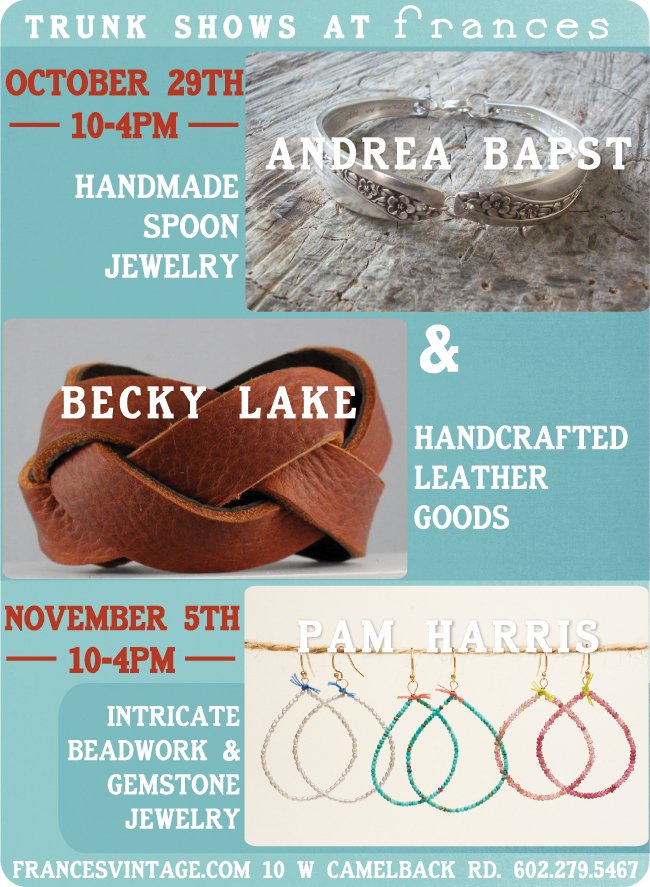 Trunk Shows at Frances
Vintage is emerging as one of the favorite new trends this autum. And as fall carries on here in Arizona, a good place to visit would be Frances, a local vintage hotspot.
The shop is featuring several jewelry designers such as Andrea Bapst, Becky Lake, and Pam Harris. Several of their works will be in display this and next Saturday, including handmade spoon jewelry and leather pieces, sophisticated beadwork, and gemmed jewelry.
Where: Frances 10 W. Camelback Rd. (map)
When: Saturdays: October 29 and November 5
Hours: Sun 12:00 p.m. to 5:00 p.m.; Mon-Sat 10:00 a.m. to 6:00 p.m.
Contact: (602) 279-5467
---