The February/March issue of DPJ magazine features a conversation with PHXRailFood.com blogger David Bickford on food along the light rail. Here are further excerpts from food editor Justin Lee's session with the famed foodie.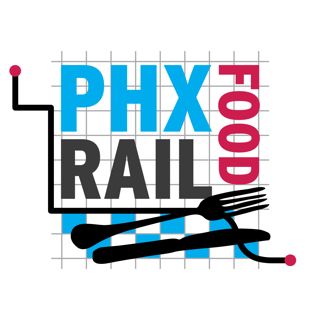 DPJ: Which of your reviews has generated the most feedback?
Bickford: That's hard to say. I don't get a lot of comments on the blog, maybe because I tend to be measured in my wording and not make outrageous statements. I've gotten some nice feedback via Twitter for my reviews of Giant Coffee and Caffe Boa. That feedback meant a great deal because it came from individuals who have actually written restaurant criticism for a living.
DPJ: How do you decide what restaurants to cover next? For lesser known establishments, do you strategically pick a particular station and fan out from there?
Bickford: I read just about every traditional media source, discussion board and blog related to Phoenix dining and often find tips about new places opening via those channels. Twitter is also great for rumors and breaking news. In a few cases, I've discovered places on my own just by poking around little strip malls near rail stations. I'd say that many of the restaurants I've covered in Tempe have been ones I've found on my own. In terms of how I prioritize restaurants to review, it really depends on my schedule. Often, I'll focus on ones that align with weekday lunches or weekend family meals. Unfortunately, that means there are still a few glaring omissions on the blog — restaurants that have been around for years with locations right by rail that I just haven't gotten around to yet.
DPJ: You disembark at the Roosevelt/Central station. It's lunchtime, and you're hungry. Where might you end up eating, and what might you order?
Bickford: Roosevelt is one of the most restaurant-rich stations in Phoenix, so the choice would not be easy. I could head east to Bliss, which has a very nice vegetable sandwich with breaded eggplant. Or, a few blocks south, you'll find the Phoenix Public Market, with its own deli inside and the Mobile Food Court on Fridays. I love the grilled cheese from the Paradise Melts truck. The newest choice: Pita Jungle in the Gold Spot building. My favorite item on that menu is the lentil fetoosh salad.
---