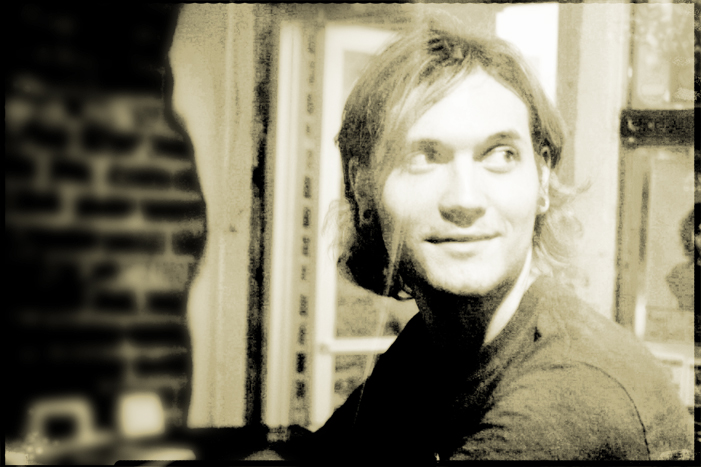 Local concert promoter President Gator has seen the birth of music greats such as Vampire Weekend, MGMT and Beach House. He has booked over a thousand shows. Easy. But the big question is who is this person everyone calls President Gator?
Jeremiah J. Gratza is President Gator and director of operations for Stateside Presents. So far this year, Gratza and Stateside Presents have booked over 300 bands. (That's pretty intense.)
Gratza has come a long way since President Gator was born nine years ago.
"I booked [shows] because I was managing a local band at a time," Gratza recalls. "I was finding it really difficult to get them gigs."
After helping book California pop-punk band hellogoodbye, they signed with Drive-Thru Records and the label asked Gratza for help. It wasn't long before other bands starting calling Gratza for shows.
"When I first started, I just called my company President Gator," Gratza says. "It was just one name that could cover anything I wanted."
It wasn't long until Gratza himself was known as President Gator.
About two years ago, Gratza teamed up with Stateside Presents founder Charlie Levy.
"I do all of my shows through Stateside, but starting in January I'm probably getting rid of the name President Gator," Gratza reveals.
Currently, the company books shows in Phoenix, Tucson, Albuquerque and Santa Fe, NM, but Gratza thinks they may venture further out in 2011.
Gratza stays extremely busy with the hectic day-to-day shows. He thinks he had two days off in October; the rest were busy with shows. With a schedule like that, how can someone differentiate one show from another?
Well, at first, Gratza started collecting flyers, but then the stack grew too large to manage.
"I collect silk-screened limited-edition posters," Gratza says.
Among his collection: Vampire Weekend at Modified (where only 30 people showed up), Fleet Foxes at Modified and Beach House at Modified (both signed).
"It's really cool to see these bands that we've booked early on in their career when they were really tiny go to a place where they can play for more than 1,500 people," Gratza says.
Along with posters, he has a collection of band tattoos. On his neck, he has a Jimmy Eat World tattoo. Gratza credits the Mesa band as one of his high school favorites. Now Gratza has worked with the band and developed ties.
"When I was 16 years old, I would have never thought in a million years I would be saying that [Jimmy Eat World's] Jim Adkins is an acquaintance of mine," Gratza gushes.
Gratza also has Cursive, Alkaline Trio and Get Up Kids tattoos as well. And yes, he has met and hung out with all those bands.
For a guy who has put on a show in nearly every room in Arizona, it's refreshing to hear that a Midtown haunt is his favorite: The Rhythm Room.
"You feel like you're actually taking a break from your day and experiencing something when you go to The Rhythm Room," Gratza says.
Yet after all the shows, Gratza doesn't think that he'll be getting tired of his job anytime soon.
"I'm able to bring artists that I enjoy to town and share that music with an entire city," Gratza explains.
And, as music changes throughout the years, so does the promoting. In 2011, expect something no other promoter is doing right now in Arizona: a Stateside Presents app.
"It will automatically send you updates when we announce a show, when tickets go on sale and when a show sells out," Gratza says. The app aims to be a music lover's best friend, because we all know how it feels to miss that show you were dying to attend.
With all of the changes in music and technology, it's refreshing that President Gator and Stateside Presents are the ones stepping along with us and bringing great bands to Phoenix.
---