The Lost Leaf was having an typical night filled with friends getting together, talking, hanging out and of course having a few beers. But last Tuesday night, there was a new soundtrack in the background: Gospel Claws' new album.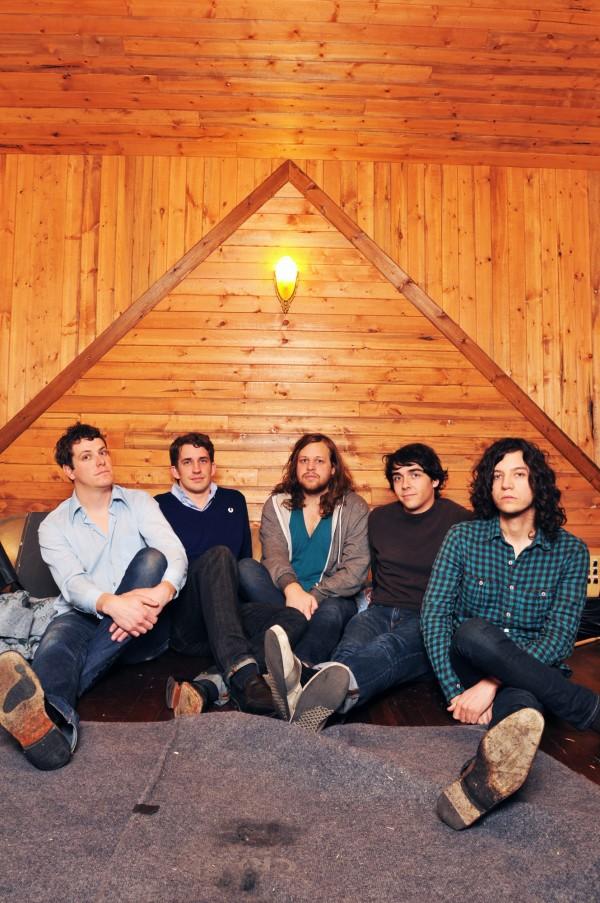 Gospel Claws is special to Arizona because they only stay in their home state. They've never toured outside of it.
Arizona: 1, rest of the world: 0.
The five-piece band includes Sloan Dylan Walters (vocals, guitar, keys, drums, bass), Joel Marquard (vocals, guitar, organ), Wesley Hilsabeck (guitar, vocals), Scott Hall (drums) and John Michael Mulhern (bass, keys, recorder).
The band first started playing together in 2007 after previous bands didn't work out and all the members happened to fall into place. Hilsabeck, who used to play acoustic with members from Black Carl around the Valley, recalls the long tale and how he got into the band.
"Joel worked for DHL at the time," Hillsabeck recalls. "He delivered a package of cookies from my mom."
The DHL deliverer left a letter on the door with this message:
"Hey Wesley, this is Joel from the band that I'm in right now. Call me; I have a package for you."
The two talked later that night about music and cookies and thus, Gospel Claws was complete. Since then, they've played all over, from the Rogue Bar to Modified Arts to the PHiX.
Though they don't tour, they've been able to open up for some great touring bands, such as Portugal. The Man, Deer Tick and Cage the Elephant. Unlike other bands, the members of Gospel Claws see music as a hobby and fun thing to do on the side.
"We're letting it be its own thing," Hilsabeck says.
Gospel Claws' music is as wide ranging as their tastes: Beach Boys meets Local Natives, a boppy, country-blues band that sounds fun and keeps you moving.
Their new album, C.L.A.W.S., has a twist you don't typically see these days. The songs on this album were recorded live, but you'd never know when listening to it. The band played together in one room while their amps were in different rooms. Walters used to love watching old documentaries where Motown bands would record together in one room.
"I felt really really lucky to be able to do that for our first full-length album," Walters says.
So, why don't you feel really really lucky and see them yourself at the Sail Inn in Tempe? Gospel Claws' CD release show is tonight with The Go-Reflex and Becky Lee. Show is 21+. Doors open at 8 p.m. $10 admission includes a copy of C.L.A.W.S.
---