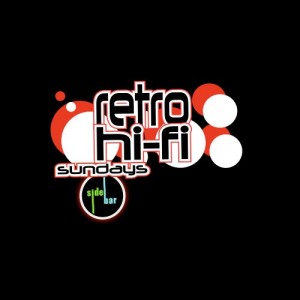 Beats Build Hope: That's the theme for December's Retro Hi-Fi nights.
December is AIDS awareness month, and one Valley DJ is hoping to raise money one beat at a time with proceeds going to NextAid.
World Famous Rani "g" discovered the LA-based charity through fellow DJ friends and was introduced to the co-founder and director, Lauren Segal-Avenna.
NextAid uses the power of music to raise awareness and money to support development projects in Africa.
"Every year, they raise money to go to houses and schools," Rani "g" said.
Rani "g" decided to bring the party to Downtown Phoenix.
Rani "g", Dr. Drea and dk.strickler started Retro Hi-Fi in September 2009 at SideBar every Sunday night. The DJs keep all the night owls grooving.
Rani "g" was planning one huge event in Arizona but things were falling through, so he decided to use Retro Hi-Fi and make the events run all month long. Every Sunday, they've held events at SideBar and the Lost Leaf collaborating with different local DJs.
Local DJs E-House, Amani Jae and Downtime residents Riot Earp, Hartbreaks and Ellery have all played at the NextAid events.
By the end of the month, Rani "g" and a few others are going to pull money together to add to the donations.
"I'm hoping to get close to $1,000," Rani "g" said.
The last event will be December 26 at the Civic Space Park at noon and then continues at 8 p.m. at SideBar with djentrification and Hartbreaks.
Can't make it? You can donate online.
Civic Space Park is at 424 N. Central Ave. at the ASU Downtown campus (light rail at Central Station). SideBar is located at 1514 N. 7th Ave. in FQ Story.

---