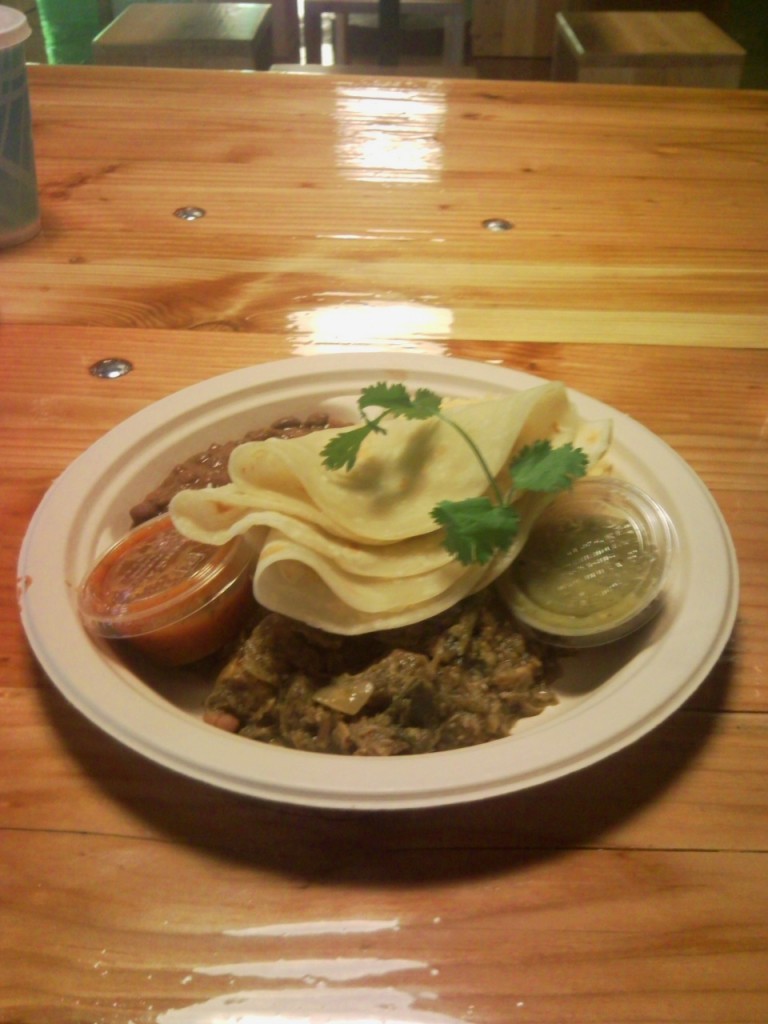 I will go ahead and cut to the chase on this one — Verde rocks my face off. Like a mason jar filled with sweet tea on a hot summer day, this is the type of place that you pine after. The icing on the cake is that it is just down the street from me. So, regardless of who is mayor on Foursquare, I will be darkening their doorstep multiple times a day. Just wait and see.
I caught wind of this place a few months ago and had to sneak by for a peak. The windows were boarded up, as they were not open yet, but I wanted to get it on my radar. There was a little crack in between the boards and I anxiously took a peak. I just wanted to envision what might happen in this little corner building. If nothing else, I was excited for the potential that this repurposed restaurant possessed. Truly, something great was about to happen to my tummy.
Verde slung open its doors only a few weeks ago, so that I could finally stop imagining and start dining. First Street is now a blasting area for the spicy, saliva-inducing scents that the food at Verde creates. I could feel my stomach turn somersaults of joy at first whiff, while still just a block away. Upon entering, I notice the stylish interior crafted from repurposed materials. There is even a cool room facing the traffic of 1st Street, where the magic happens. And, by magic, I mean the fantasticalness that is the creation of the succulent, homemade tortillas.
My appetite had had enough of my gazing around, so I stepped up to the counter to order. Looking over the menu overhead, I was genuinely surprised at the pricing — it was cheap! Food that smells this delicious surely costs a fortune. I ordered the Green Chile Pork and waited eagerly.
Once it arrived, I ravenously devoured everything, almost taking a bite out of the plate itself. The flavors are bold, spicy and divine. The pork was super soft and delicious. I couldn't have dreamt it up any better. The kicker is how amazingly tasty the tortillas are. No wonder they get their own room. These things are king of food holders. Seriously. I found myself wishing that the plate was accidentally crafted out of a tortilla (thus the incidental bite).
It's extremely exciting that out of the boarded-up darkness there emerged a place that is fast becoming one of my favorites. The best part is that they are just getting started. My palate is stoked for many return visits. And my dreams are happy flour tortilla dreams.
Verde is located at 825 N. 1st St. in Evans Churchill (light rail station at Central/Roosevelt) — 602.254.4400
---