Like many Phoenicians, Alison and Matthew King didn't fully realize what treasures their hometown possessed until they left the Valley to attend Parsons The New School for Design in New York City. While in New York, their education submerged them in the art and architecture of the city, and mid-century modern design through such institutions as the Museum of Modern Art. When they returned to Phoenix in 1999, not only did they come home to a city that had changed dramatically during their absence through much of the 1990s, but they also returned with an enhanced appreciation for the architectural heritage of the Valley.
According to Alison, "Our body of commercial, religious, civic, educational and residential architecture rivals that of any large modern city in the world." Alas, much of this heritage is spread throughout the Valley, and often hidden through veils of stucco and decades of neglect. As a result, the couple engaged on a scavenger hunt of sorts, tracking down significant houses and buildings, oftentimes based on nothing more than a rumor or a hunch.
When the Kings first arrived back in Phoenix, the only online outlet for mid-century enthusiasts was a small but active discussion board hosted by Dwell magazine. This board initially enabled Alison and Matthew to connect with other mid-century modern enthusiasts in the Valley. Being an early Web enthusiast, Alison started an online inventory of the research and photographs collected during these scavenger hunts. Soon, people started discovering the site, and the Modern Phoenix community found a new home. The site, ModernPhoenix.net, launched in 2003.
The inaugural home tour took place in 2005 to give this growing community of mid-century enthusiasts an interactive view into restored mid-century homes. It was a small affair, with about 100 people visiting five houses in the same block in Ralph Haver's Windemere neighborhood. The tour was inspired by discussion on the nascent Modern Phoenix discussion board, and the generosity of Shawn and Tiffany Danley, who offered to open their home to visitors even though they were still in the middle of renovations.
The second tour, in 2006, was held in Paradise Gardens. It was an early turning point for Modern Phoenix. Lesley Oliver, the Marketing & Public Relations Manager for the Scottsdale Museum of Modern Art (SMoCA), attended this tour and was "blown away" at the level of effort and dedication put forth by the Kings. Lesley "couldn't keep her mouth shut about the tour and sang every praise imaginable for Alison and Matthew." Her enthusiasm soon convinced SMoCA's curators that the home tour was a perfect fit for the museum, given its focus on architecture and design. SMoCA came on board as an event partner for the third tour. The museum has been a partner ever since, providing space for the expo and lectures, as well as coordinating ticket sales.

This year, Modern Phoenix is returning to Paradise Valley for its sixth annual tour on April 11. In the intervening years, the home tour has grown to 700 participants and a dozen homes. It has become a nationally recognized tour, with people traveling from across the U.S. to take part.
In addition, there is free a Modern Phoenix Expo on April 10. This full-fledged exposition features locally owned businesses that cater to the modern aesthetic and a roster of prominent speakers discussing the Valley's endangered pool of world-class mid-century modern architecture. Alison will speak on the work of architectural partners Ralph Haver and Jimmie Nunn. Ned Sawyer, a contemporary of Al Beadle, will speak about his apprenticeship under Beadle and his own modernist architecture since. David Tyda of EATERAZ (as well as Desert Living magazine) will host his annual panel of contemporary architects and designers working in the modernist spirit, and historian and Downtown denizen Donna Reiner will share her extensive research and imagery documenting Phoenix's impressive collection of modern-era bank architecture.
Perhaps most important, the home tour celebrates community. Alison explains:
"What really keeps me going is the opportunity to tour amazing homes and meet remarkable people who get it. When I see happy faces on our annual tour day, it fills me with such satisfaction that the appreciation is growing. Our people are doers, not lookers. I know that the ripple effect will catalyze change for the better. We have seen change magnify the last few years and many attribute it to the activism they've encountered on ModernPhoenix.net."
Yes, the home tour and expo take place outside even the most generous definition of Downtown Phoenix. However, these events are of interest to DPJ readers  because this community — like our readership — is based on far more than geography. It extends to all people interested in preserving the history and architecture of our recent past, much of which is included in and around Downtown.
If you would like to experience this year's tour, you need to act fast. The tour sells out early each year — a testament to the passion of the Modern Phoenix community. At the time of publishing, there are less than 200 tickets remaining. These will go quick! If you can't get tickets to the tour, you can always attend the expo or one of the many related events listed on the Modern Phoenix week itinerary.
For more information on the Modern Phoenix Home Tour or ModernPhoenix.net, please contact Alison King by email or at 602.923.9719.
Pictured below are some of the homes featured in this year's tour.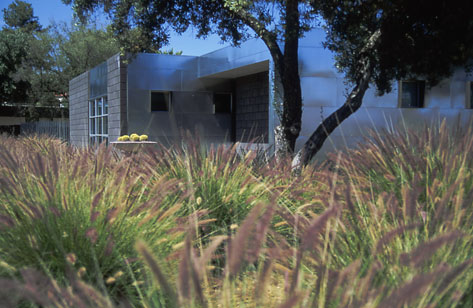 ---