From the Arizona Room is a weekly column examining the historic, reuse and infill structures in Downtown Phoenix. The inspiration for this column stems from the ever-expanding resources in Burton Barr Central Library's Arizona Room (located on the fourth floor). For further information on this and other historic structures in the area, visit the Arizona Room during normal library hours.
365 N. 4th Ave. in Roosevelt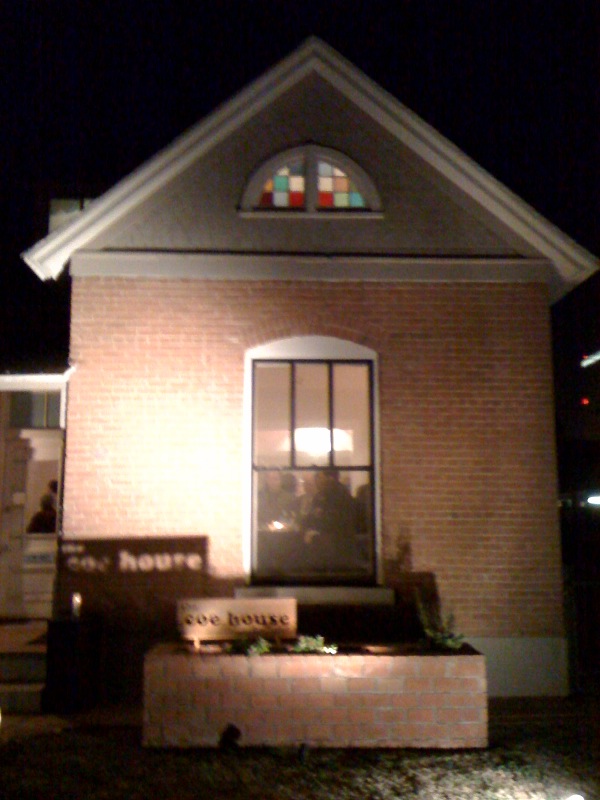 The stretch of 4th Avenue between Fillmore and Van Buren streets was almost suburban in setting when modest homes starting popping up in the area around 1900. Neo-Colonial Revival and Queen Anne architectural styles were a heavy influence on this block, and one house still standing today, the H.M. Coe House, is an example of a seamless mix of these styles.
The Coe House, one of a dwindling amount of pre-1900 homes still left in Phoenix, features a Neo-Colonial square plan, a hip roof, a boxed eave and a half-round ventilator, combined with a Queen Anne-like offset gabled ell, decorative shingles and turned porch posts. The original brick remains, and the stone foundation was common among houses of this style.
Built by Coe, a mechanic, in 1895, he and his family occupied the house for some time until after the turn of the century. Property records from the 1910s reveal a revolving cast of occupants thereafter.
After the original construction, a rear addition with a carriage house was added, followed by the pressed metal roof sheathing seen on the structure today. The Coe House signage and floral arrangement in the front yard are newer additions.
In the interest of full disclosure, the Coe House is now the home base for DPJ and Urban Affair operations, and a great stop on First Fridays for progressive artwork and ample conversation. Stop in some time to see a classic example of historic preservation.
Sources: Phoenix: Nineteenth Century Architecture, Survey by Woodward Architectural Group, June 1991; Phoenix Public Records, 1912

Is there a historic property in Downtown Phoenix you'd like to see in From the Arizona Room? Email me at si@downtownphoenixjournal.com with the address and a brief description.
---