DPJ is proud to bring you the best Yelp reviews of your favorite Downtown restaurants, boutiques, venues and everything in between. Every Tuesday, visit DPJ for a finely crafted, tell-all account of a Downtown spot straight from the experts: the people!
Nikki F.
Phoenix, AZ
Four-star rating
02.24.10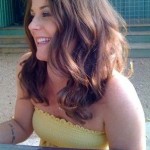 Let's face it, Phoenix does not have the most amazing music scene in the universe, and with that we get crappy music venues… although out of the few we have to choose from, the Rhythm Room might be my favorite.
Even though it's kinda small, they have everything you could ask for in a music venue… great sound system, decent bathrooms — yeah I said it, really cool bartenders and really great drink specials. I actually just saw a Tweet that called their specials "infamous." Either way, this place is the jam, literally.
Three complaints:
It's hot as balls inside.
The door girl has the personality of a napkin and is extremely unfriendly.
You can't take your drinks out to the closed off patio and unless it's some zoning law or whatever, that's pretty lame.
Aside from that, I'm a fan! Now if only we could get more bands to stop out here.
The Rhythm Room is located at 1019 E. Indian School Rd. in Midtown — 602.265.4842

The DPJ Yelper of the Week offers honest insight on a Downtown business to help you explore your core. DPJ hopes that by partnering with Yelp to spread the good word about well-loved Downtown spots, you'll spread your patronage and support local business.
Yelp is a social networking and local search engine that provides the reviews of places and things that matter to you. Simply log in, pick a place and queue up your inner critic. You can write a beaming review of your favorite gelato spot, or a scathing portrayal of that rental car facility you had to use after that curb came out of nowhere. Yelp's reviews are at once honest, uncensored, wildly hilarious and true. Heck, the site must be doing something right — it had 26 million viewers just last month!
---