DPJ is proud to bring you the best Yelp reviews of your favorite Downtown restaurants, boutiques, venues and everything in between. Every week, visit DPJ for a finely crafted, tell-all account of a Downtown spot straight from the experts: the people!
Kirstin E.
Phoenix, AZ
Five-star rating
02.07.10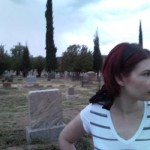 Oh WOW!!!!
I've only heard about this place through the reviews on Yelp, and from those alone I KNEW I had to go here!
So, the hubs and I set out on Saturday night at about 6:30ish. We arrived and it was already pretty busy. All the tables were seated and there were people in the lounge area. However, the bar was open, and we could be seated immediately, so we snagged a couple stools.
We were hungry and wanted to try a couple things. For starters, we got the cheese curds and the fries and gravy. The curds were OK, I would have liked a crunchier batter on them, but they were seasoned very well. The fries and gravy were the showstopper of the appetizers! Herbed parsnips and potatoes, Gruyere cheese and THE MOST heavenly mushroom gravy. Seriously soooooo good!
Next up were the shrimp po'boys. They are served on freakin' popovers!!!! These little gems were mouth watering! And I really don't eat a whole lot of shrimp, but damn!
Last was the main event. Citrus-brined fried chicken and white cheddar cheese waffles! GOOD LORD!!!!!!!!!!!!!! I cant stop thinking about that meal! We had a couple glasses of wine and some of that housemade ginger ale — phenominal!
The bartender/waitress was soooo friendly, loved her! The atmosphere was pretty chill.
Oh yeah, and I forgot to mention, they bring a little ball of cookie dough out as a bite of dessert, FOR FREE! Just the right amount after the feast we had!
We will for sure be going back, hopefully the bar will be open, because they were quoting people 45-minute waits all night long and I am sooo not down for that kind of wait.
Tuck Shop is located at 2245 N. 12th St. in Coronado — 602.354.2980
[iframe_loader src="http://maps.google.com/maps?f=q&source=s_q&hl=en&geocode=&q=Tuck+Shop&aq=&sll=33.473567,-112.053509&sspn=0.008609,0.01929&ie=UTF8&hq=Tuck+Shop&hnear=&ll=33.474265,-112.056041&spn=0.012529,0.018239&z=15&output=embed" height="240″]
The DPJ Yelper of the Week offers honest insight on a Downtown business to help you explore your core. DPJ hopes that by partnering with Yelp to spread the good word about well-loved Downtown spots, you'll spread your patronage and support local business.
Yelp is a social networking and local search engine that provides the reviews of places and things that matter to you. Simply log in, pick a place and queue up your inner critic. You can write a beaming review of your favorite gelato spot, or a scathing portrayal of that rental car facility you had to use after that curb came out of nowhere. Yelp's reviews are at once honest, uncensored, wildly hilarious and true. Heck, the site must be doing something right — it had 39 million viewers just last month!
---