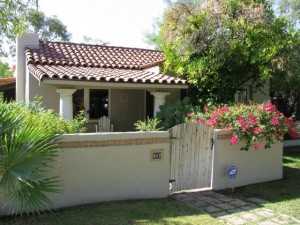 The 22nd annual Willo Historic District Home Tour & Street Fair will take place this year on Valentine's Day, Sunday, February 14 from 10 a.m. to 4 p.m.
Willo is one of the largest historic neighborhoods in Phoenix, with somewhere in the vicinity of 700 homes. With construction predominately taking place in the 1920s through the 1940s, Willo features a wide variety of architectural styles. Some of those styles include 1920s bungalows and 1930s Tudor Revival, Greek Revival, American Colonial Revival, Spanish Colonial Revival and Pueblo Revival homes. Post-Depression styles include French Provincial, Monterey styles and lastly, the good old Ranch-style home.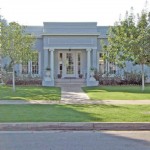 Tour-day headquarters will be at 3rd Avenue and Holly Street. In previous years, you could enjoy live music, grab eats and drinks and check out many vendor booths all at this centralized location, so I'm assuming that's what will happen this year as well. You can purchase tickets in advance online and get more tour details here.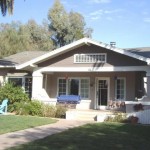 The Willo neighborhood is generally bounded by Central and 7th avenues and McDowell and Thomas roads. There are currently 15 homes on the market in Willo, ranging in price from $225,000 to $710,000.
For more information on the Willo Historic District, please see the district website.
Lyle Plocher is a licensed Arizona real estate broker with the Urban Connection Realty team at HomeSmart. Lyle can be reached at lyle@downtownphoenixjournal.com.
---