DPJ is proud to bring you the best Yelp reviews of your favorite Downtown restaurants, boutiques, venues and everything in between. Every Tuesday, visit DPJ for a finely crafted, tell-all account of a Downtown spot straight from the experts: the people!
Andrea K.
Tempe, AZ
Five-star rating
05.31.09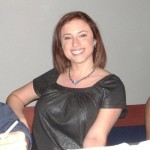 I was a little confused at what this place actually was at first when I walked in. I went there to see my friend's friends band play last night. I got that part. But was it part art gallery, part coffee shop, part music venue, part let's confuse me a little more? It was a little strange to see a band perform there and no alcohol was served. Thank G-d for the Bikini Lounge next door.
Whatever this place was, it was pretty cool! The people that seemed to frequent the place seemed very nice and the chick that was working was super cool. I actually could say that the acoustics in that place rocked… both bands that played sounded crystal clear and didn't blow my eardrums out.
Only real minus was the parking. But who cares… it was one of the coolest places that I went to in Phoenix.
The Trunk Space is located at 1506 W. Grand Ave. (602) 256.6006
The DPJ Yelper of the Week offers honest insight on a Downtown business to help you explore your core. DPJ hopes that by partnering with Yelp to spread the good word about well-loved Downtown spots, you'll spread your patronage and support local business.
Yelp is a social networking and local search engine that provides the reviews of places and things that matter to you. Simply log in, pick a place and queue up your inner critic. You can write a beaming review of your favorite gelato spot, or a scathing portrayal of that rental car facility you had to use after that curb came out of nowhere. Yelp's reviews are at once honest, uncensored, wildly hilarious and true. Heck, the site must be doing something right — it had 25 million viewers just last month!
---