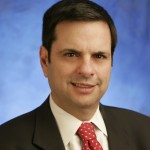 Tourism and economic vitality are separate but equal. Intrinsically, they are common denominators in the future of a prospering Phoenix. Did you know that Phoenix hotels contribute more than $166 million into the local economy through taxes? This is a substantial amount of money that enables programs and services to continue, not to mention the jobs they create.
Literally, for Phoenix, strength is in numbers. An increased number of visitors and conventions to the area will strengthen local economic recovery efforts. Phoenix and the surrounding areas are lush and diverse. From resort living to down-and-dirty camping and fishing, there is appeal for everyone. Yes, I said everyone — even locals. You are not only residents, but you are also stakeholders. Through continued patronage of local business and amenities, stakeholders play a vital role in forming the future of Phoenix. In its greatest form, everyone is one degree of separation from tourism. The future of services and programs is dependent on the investments. Be proud in knowing that you helped shape the future of this great city and state.
Widely known and accepted is the belief that business drives the economy. When business is good, so are the pocketbooks of Americans. Today's data only supports the notion that businesses need to continue to make sound judgments and not give into intimidation and negative publicity. As the global research firm Oxford Economics highlights, for every dollar invested in business travel, businesses experience $12.50 in increased revenue and $3.80 in new profits. I urge you to continue planning educational opportunities, product demonstrations and vacations, because Arizona's future depends on it.
---