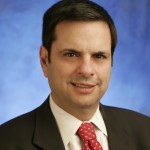 Great news! We are gearing up for our annual Taste of Downtown event in Downtown Phoenix. Each year we invite the community to celebrate Downtown Phoenix and its great restaurants and businesses. This year's celebration, called "Dining in the Streets," will be held on Tuesday, November 17 at the Civic Space Park between Central and 1st avenues on Polk Street.
For this event to be as successful as years past, we want to offer the opportunity to participate to Downtown area restaurants and businesses with samplings of their food or interactive displays — no paper passing please, as we want to be as "green" as possible!
We are expecting 2,000 attendees for this free event. It is a great opportunity to highlight your restaurant or business and to promote all that Downtown Phoenix has to offer. If you would like more information, or know that you want to participate in the event again this year, please contact Leila Gamiz in my office at Leila.Gamiz@phoenix.gov or at 602.261.8983.
Space is limited, but we are hoping to offer more variety than ever before for this sixth annual Taste of Downtown, so please join us! There is no cost to you to have a booth for your samples or interactive display.
---