Moira Sushi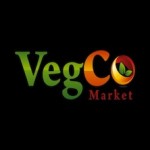 Posted on June 4th, 2012 by Kate Kunkel
A new plant-based supermarket is expected to open this year to help meet the growing demand for vegan and vegetarian products.
Posted on March 15th, 2010 by Lyle Plocher
For those seeking the ultimate urban Phoenix living experience, there is no better place than the chunk of Downtown Phoenix that is the 85004 ZIP code.
Posted on October 22nd, 2009 by Emily Jackson
The Pacific Coast Society of Orthodontists and Best Western North American conventions are in town, and let DPJ be the first to welcome you all to the neighborhood!
Posted on September 7th, 2009 by Yuri Artibise
Stinkweeds owner Kimber Lanning can often be found in and around the record store, but she relies on a committed staff to keep things humming. One of these people is store manager Lindsay Cates.