It's a beautiful time of year, and the Phoenix Convention Center will delight out-of-state visitors. DPJ extends its own form of hospitality by providing a little Conventional Wisdom, some insight into what can be found/viewed/sipped or snacked on while visiting Downtown Phoenix.
In town
October 21-25: Pacific Coast Society of Orthodontists
October 22-24: Best Western North American Convention
Let DPJ be the first to welcome you all to the neighborhood! Looking over your itinerary, we can't help but notice you're going to have some free time to explore the heart of our city.
Weather report
Average high: 89°
Average low: 63º
Breaks/lunch
If you find yourself on your own for lunch, Downtown Phoenix is a veritable mecca of eateries. Sink your teeth into a sub sandwich from Sticklers, where you can rub elbows with some of Phoenix's finest, or grab a gyro from Crazy Jim's — both are only a few blocks from the Convention Center at 3rd Avenue and Washington Street. Give them a try when you have a short break. If you have some time to sit and relax for a bit, savor our perfect patio weather and head over to Local Breeze on Fillmore Street and 4th Avenue for some lavosh with a side of ambiance.
Dinner
Phoenix dinner options span across many regions and continents, and local homegrown dinner options are on the rise in Downtown Phoenix, with even more options if you hop on the METRO light rail. Moira Sushi Bar & Kitchen is a short hop from most Downtown hotels, and here you can find a creative spin on traditional sushi in a casual, urban environment. PastaBAR is just around the corner, dishing out housemade pasta late into the night — until midnight on weekdays, and 2 a.m. on Friday and Saturday. Check out our Eats & Drinks tab for even more options.
Local culture
While you are in the area, take some time to soak in the local culture at the Phoenix Art Museum's current exhibit "Locals Only," which is showcasing some of the Valley's most talented resident artists. From here you can meander to the world famous Heard Museum, just up the street, or head back down to city center to explore some of our smaller galleries, such as Red Dog Gallery. Head a few blocks over for some wearable art at Made Art Boutique.
Nightlife
After taking in what our Downtown galleries have to offer, make a pit stop on your way back to the hotel in the Evans-Churchill neighborhood, where some of Phoenix's historic homes have been renovated into low-key hangouts. The Lost Leaf offers a small local art gallery, beer and wine by the bottle and live music, while The Roosevelt touts its own house brewski and unique bar snacks, including grilled cheese sandwiches and soft pretzels with an array of mustards.
Getting around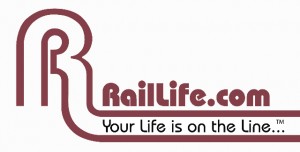 RailLife.com's quick METRO light rail tip: Light rail has increased hours on Friday and Saturday nights (technically Saturday and Sunday mornings), running until 2 a.m.
Check out RailLife.com for more light rail information.
These suggestions are merely a grain of sand in the desert oasis of Downtown Phoenix. Our calendar will help you find events and happenings that best suit you. Remember, we Downtown dwellers are kindly folk. When you are out and about, ask us where to go; a friendly Phoenician will point the way.
---