The annual Historic Roosevelt Neighborhood Home Tour will be taking place Sunday, November 19 from 10 a.m. to 3 p.m. Presented by the Roosevelt Action Association, this tour will feature many historic properties in Phoenix's "first suburb."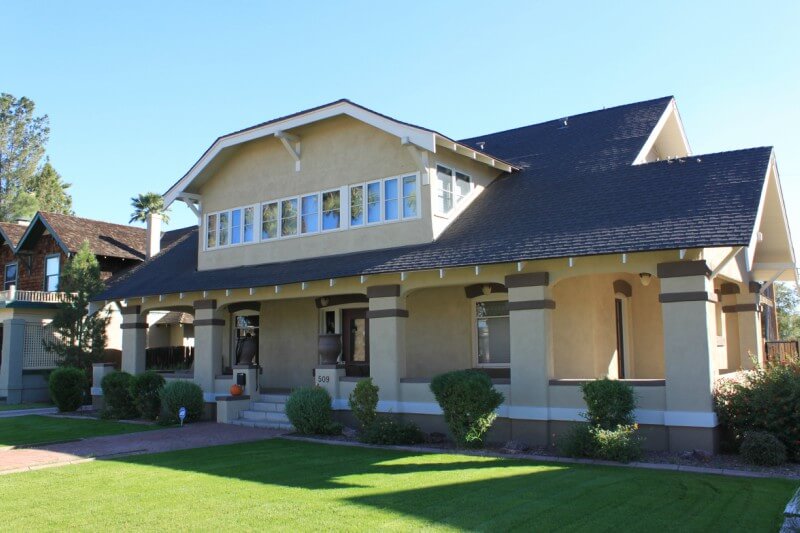 The tour will take you through neighborhoods built in the late 19th century to the 1930s, from McDowell to Van Buren, and Central to 7th Avenue. This tour will explore the history of the featured homes as well as the turn of the century architecture, including bungalows, Neoclassical, Tudor, Period Revival and Southwest Vernacular homes.
The Roosevelt Neighborhood was the first neighborhood in Phoenix to receive historic designation, one of 35 historic neighborhoods in Phoenix. It is considered the city's first suburb, and was the home to several prominent early Phoenicians.
Learn about the residents, the architecture, and so much more as you walk down the 100-year old streets alongside towering, century-old palm trees and explore the rich history of Phoenix.
The Roosevelt Action Association holds this informative historic home tour every year to promote the understanding of Phoenix's past, and to foster neighborhood pride. There will also be food trucks and a craft fair, making this a perfect family event.
The self-guided tour tickets are $13 through Nov. 18 and $16 day of event. Guests can buy tickets to tour guided by "hip historian" Marshall Shore for $22 through Nov. 18 and $25 day of event.
If you go:
What: The Historic Home Tour
When: Sunday, November 19, 10 a.m. to 3 p.m.
Where:  Between McDowell and Van Buren, from 7th to Central Avenues.
Tickets: Buy online through Nov. 18 or at the event on Nov. 19. Visit rooseveltneighborhood.org
Photo courtesy of Roosevelt Action Association.
---