DPJ's Wire series delivers news and information straight from the source without translation.
All the world's a stage, upon we wear the mask: connecting the characters of community through art and commerce. MaskedAZ is a cultural arts masquerade event blending the creative tribes of the Greater Phoenix area, celebrating our similarities and differences in the safe space of Unexpected Art Gallery. This event will take place November 3 from 6 p.m. to 3 a.m.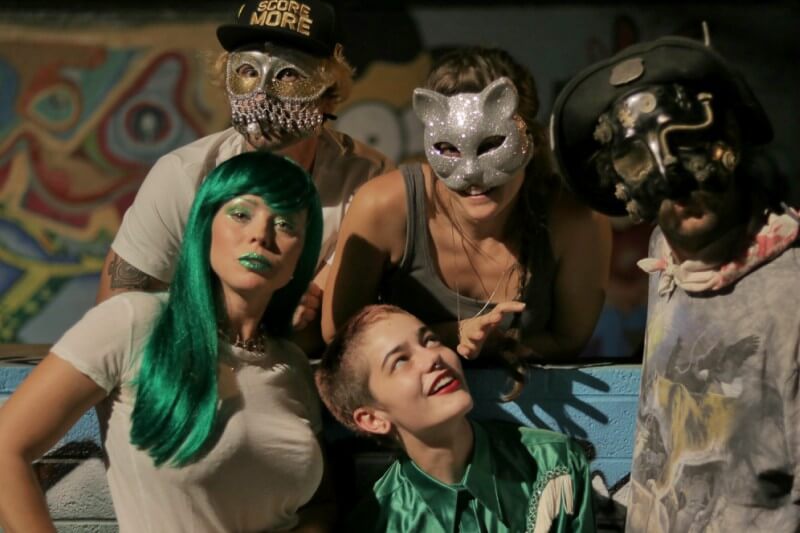 The masks we create support personal and community awareness, bridging opportunities to see self and others in a new way. This recognition, inward and outward, empowers individuals through understanding the value of one's presence, elevating their role in the community.
Happenings include a gallery exhibition revolving around the symbol of the mask, a mystic ritual fashion show performance, graffiti mural painting, glass blowing, mask making, live bands and DJ's, body marbling, raffle, silent auction, flow arts, dispensaries, break dancers, art cars, race cars, food trucks, and local breweries.
Inspired by the masquerade, reveal your role and the part you play and join us for a night of revelry, melding visual art, performance, provisions, and spirits.
Unexpected Art Gallery is a rising mecca in the art scene of Downtown Phoenix with over 40,000 sq ft. of space to explore and play. Proceeds go to the Cultural Arts Coalition, a non-profit, nonpartisan organization since 2005, that stimulates creative, analytical and leadership development for personal transformation and collective change. We hope to see you there for this pivotal event.
Photo courtesy of Jesse Sanchez. 
---